My Hero and Aunt
January 25, 2018
Until about two years ago my aunt Jana had been the best aunt anyone could imagine. She was always very trustworthy. I could talk to her about anything and relate with her so well. Whether it was trips to the cabin or vacations in the camper, I always had tons of fun with her and my family. On August 18th, 2012 she was diagnosed with stage 3 breast cancer. Four years later she died on April 2, 2016. Growing up my aunt had a major influence on my life. Her optimism, happiness and adventurousness helped her live two years past her expiration date.

Throughout her life she had always been happy. Growing up with three brothers she had to find a way to make it work. I think growing up with them helped us relate so well. She also raised a very happy daughter and passed all of her great traits down to her. Even after she lost her mother to cancer, she remained joyful. Some of my favorite memories was going to twins games with her and my uncle Nick. She always gave me great presents for my birthdays. I remember them so well, because they were never a thing I could do alone. We always did them together and with my other cousins. The impact she left on so many other people's lives was huge, she made everyone around her happier. Throughout her fight with cancer she stayed happy, but she wouldn't have made it as far as she did without her optimism.

Her will to keep fighting and staying optimistic helped her so much during her battle with cancer. She always tried to look for the good side of things and never the bad. She always wanted everyone to be happy and not bring them down as she was nearing death. I think that was because it is easier to be positive when everyone around you is positive and happy. Like in sports when you are losing a game, it is hard to be positive, but someone will stick out and be a leader. Change the entire flow of the game and make everyone else happy. That was how my aunt was. She never would've made it that far into her fight with cancer without her optimism. Another special trait she had was her adventurousness.

Her adventurousness is an amazing thing about her. I hope to be as adventurous as she was someday. During her last 3 months she got a camper and had the body of it wrapped in pink and it had pictures of her while she had cancer on it. She travelled all over the country in a month. She took all of my cousins and I got the opportunity to go, but I had baseball and school so I had to pass it up. We used to go up to the family cabin in Brainerd. It was a really fun thing to do every summer. We started so many traditions in that small cramped cabin. My aunt Jana went on one last long trip before she passed away. This trip was her longest trip and probably meant the most to her. She travelled all the way to see the pacific ocean in the small cramped camper. It was one of her most amazing experiences and she met so many people along the way. When she travelled through Colorado Springs, she met someone for the very first time who was following her whole journey of cancer on facebook. The lady said she had never met someone so inspiring. That is how I like to think of my aunt.
Her optimism, Happiness, and adventurousness were her defining qualities that I will always remember about her. Her impact on my life was huge, it greatly influenced who I am today. I hope that I can be just like her when I grow up (besides the cancer) and impact people's lives the way she did. She greatly impacted my life. Because of her, I became a much better person and she helped me realize how valuable the little things in life are. I am going to keep striving to be more like her.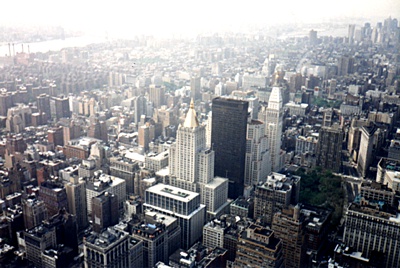 © Kristen L., Wilmington, DE