Layup for Lauren
January 24, 2018
I believe there is a cure. Whether it is for DIPG, Breast cancer, Cystic Fibrosis, or any other life threatening disease that is yet to be cured, I believe there is a cure.

Five years ago Lauren Elizabeth Hill was diagnosed with DIPG. Given a short prognosis, she wanted to do one thing, to play in a college game. Lauren was studying at the University of Mount Saint Joseph and while there she was on the basketball team. Lauren was beyond passionate about the game. As the season was approaching, they had their first game.

At this point it was the year 2014 in the month of September. Laurens abilities began weakening, but that didn't stop her from starting and scoring the winning points in her first college basketball game. Mount Saint Joseph college allowed Lauren's first game to be moved up two weeks to ensure her capability of playing. As her story was rising, the 500 person capacity limit to Mount Saint Joseph college wouldn't cut it for Lauren and her fans. Generously, Xavier University donated their 10,000+ stadium to Lauren and her team. Her first game against Hiram College was a winning success as she scored her first points ever in a college game within 20 seconds. The unbelievable turnout was amazing. Lauren stuck with one motto from the day she was diagnosed and those three words touched the lives of many- Never Give Up.

After her first game on November 2nd, she was given a life expectancy until Christmas. She was affiliated with The Cure Starts Now Foundation and encouraged all donations to her be donated there. She had a remarkable goal of 1 million dollars and followed her motto never give up, even in her hardest times. She never thought about herself and continued to help others. Lauren fought enough to play in one more final game, one more final game that I was greatly able to attend. I shared a message about Lauren Hill on social media and was with disbelief when I received an autograph from Lauren expressing her gratitude. I was especially moved by this because with Lauren's restrictions she could only physically sign 5-8 things a day. Lauren began to strive once again in her final game. She scored the first and final points leaving the audience in awe. I was in shock when a fellow player of Laurens asked me to follow her. I was astonished to witness Lauren Hill greeting and thanking me. December passed as well did Lauren's life expectancy. Each day passed Christmas was considered a gift. On New Years Eve of 2014 Lauren set up a hotline for donations. There was an anonymous donation that helped Lauren surpass her goal. As they were waiting for their final $9,000 they received a generous donation of over $110,000. This donation shocked the nation and drove more donations to be made. Lauren continued to grow and raised over 2 million dollars for cancer research. Lauren Hill was considered a living miracle as she lived passed 4 months that doctors didn't think were possible. On April 10, 2015 Lauren passed away and left a legacy like no other. Shortly after, an ESPY best moments award was presented in Laurens name and there truly was no better candidate.

Lauren Hill inspired so many people and grew to be a walking miracle. She was a role model for so many and her amazing personality was shown through her leadership and dedication to her team. She showed such bravery to her doctors, family, fans, and teammates fighting through terminal brain cancer only at age 19 . Lauren left such an impact on this world and her selfless personality will never be forgotten. Her legacy continues to grow and touch the life of others. She not only fulfilled her dream but did it with grace. She is the true definition of strength, courage, power, and leadership and was a remarkable young woman. Layup4Lauren.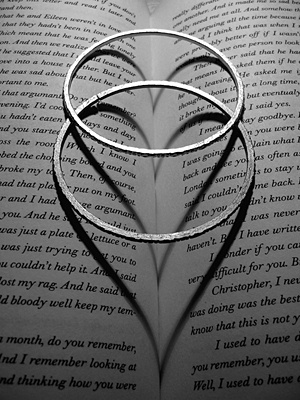 © Julia K., Old Tappan, NJ