Wisconsin Veteran
January 3, 2018
I am writing to you to thank you for your service and commitment to this country. The sacrifice you made is empowering, because of your hard work, strength, and perseverance.

The perseverance you had throughout the war showed immense patriotism. I admire you for this. I could not imagine joining the war at my age now; you joining the war at such a young age is the epitome of sacrifice and commitment.

I consider you a hero. The bravery, courage, and commitment you made to the United States military is astounding. You sacrificed so much. You were able to work with your fellow soldiers with a tight bond, until the end. The brotherhood you established is commendable. The characteristics you show are honorable and hard to find in a person, and I am grateful to be able to write you a letter.

I have been to the World War II, Korean War, and Vietnam War memorials in eighth grade on my Washington D.C. class trip. I found it powerful to see veterans walk through the memorials. I hope you enjoyed being able to view the memorial dedicated to the war you participated in. I am extremely grateful for the sacrifices you have made.

Welcome home! I hope your trip to Washington D.C on the Honor Flight allowed you to create many positive and uplifting memories. Today, I am glad you will receive the homecoming you deserve, that you may not have received many years ago.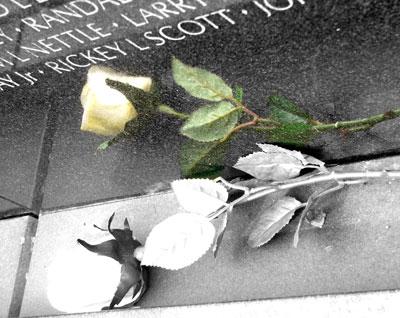 © Kimber E., Yorktown, VA