Thankful for America's Veterans
December 21, 2017
Dear Wisconsin Vietnam Veteran,
The last two days, my sociology teacher has been raising money from students and teachers to help a veteran in our community participate in this year's Honor Flight. I was unaware of this gracious event, until later that day when I arrived to my creative writing class to watch the Stars and Stripes Honor Flight documentary.
My name is Sidney H. I'm a 16-year-old high school junior in Wisconsin, hoping to pursue a career in sociology after attending a four year college.

I want to start off by thanking you for sacrificing your future to allow the rest of us to follow our hopes and dreams. I want to personally, and genuinely, thank you for your involvement in the war and welcome you home with open arms and ears; the way you should've been welcomed about 42 years ago.

The list of reasons to be thankful for veterans, to me, is infinite. You put yourself in danger to protect the estimated 323.1 million citizens, most being complete strangers to you, living in our country. The way you faced danger with integrity, courage, and selflessness is inspiring to us all. Although most people show their consideration only on specific holidays or events, it's always there in the back of our minds. Personally, I didn't always show appreciation because I knew nothing I said or did would amount to what you've done for me and the rest of our country.

The idea of war, blood, and loss has always frightened me. I can't imagine what it would be like to experience war, especially at 18 years old. Our ability to comprehend and acknowledge your actions in war lacks tremendously and for that I am sincerely sorry.

I hope your day was filled with smiles, and sincerity. I want you to keep this letter as constant reminder that you are appreciated, acknowledged and always a hero in my eyes. I'd love to learn about your stories and experiences in war, if you'd like, you can contact me using the information below.
Thank you and welcome home,
Sidney H.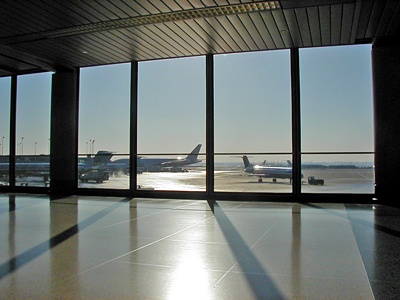 © Greg K., New Lenox, IL