Mail Call
December 21, 2017
Dear Wisconsin Veteran,

My name is Joseph B. and I am a high school student in Hartland, Wisconsin. I have recently watched a video of the Honor flight journey and it's positive impact on the veterans. This video inspired me to write to you today.
Both of my great grandpas served in WWII and I have a personal appreciation for the sacrifices you have made fighting. I write to you today to thank you for all you have done for your country and most of all to say, welcome home.
A couple years ago, I went on a vacation to Washington D.C to explore the different monuments and memorials. The war memorials are what stood out most to me. As I saw the different memorials I couldn't help but get emotional about what you veterans went through so I can be free today. After seeing those memorials, I consider every single Veteran to serve his country a true American hero.
I have read books on many of the wars that America was involved in including WWII, Vietnam, and the Korean War. When I read these stories, I feel as if I am reading a story of superheros that, at a young age, went off to fight for what they believed. Filled with bravery and resiliency, you are the men that I truly admire. Looking back at photographs of the different wars and seeing the struggle, loss, and evil you had to endure makes fills me with emotions of sadness and gratefulness. I am beyond grateful for what you have done for me. Words cannot describe the kind of thanks you deserve.
I hope that you enjoyed the Honor Flight. It is an experience you deserve and I hope you feel the love that this country has for people like you. If you would like to write me back, I would love to hear your story. Thank you for your service.

Sincerely
Joseph B.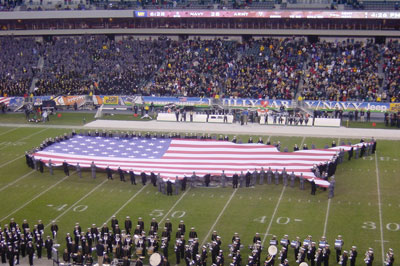 © Kristin B., Middletown, DE