Dear Veteran
December 21, 2017
First, I want to start off by thanking you for your service and sacrifice. Leaving those you loved with the risk of sacrificing your life was such a brave thing to do, and I'm incredibly thankful for that.
My name is Abby and I'm a senior in high school. I've recently watched the Honor Flight movie in my Creative Writing class, and I was inspired to write a letter to you. Additionally, though I see service men and women and veterans in public, I rarely actually say the words "thank you" out loud. Rather I think it to myself. This has also inspired me to finally verbalize my gratitude towards someone like you.
Besides being moved each time I hear about the Honor Flight, I have military connections within my family. My grandpa, along with two of his brothers, served in the Korean War. A third brother of his was a paratrooper in the Vietnam War when he was in his twenties. I wish I could've been there to say these words to all of you: Welcome home!
I've never been honored in the way that the War Memorials honor veterans like you, but I imagine the experience to be incredibly moving. These memorials are dedicated to you for the devotion you had for our country. I think these monuments prove that the countless hard days and nights you endured were beyond worth it.
I believe it takes a special person to be fit for the military. You needed to be mentally, physically, and emotionally strong. Seeing these traits depicted in pictures from time people spent fighting overseas is inspirational to me. My mind can't hardly fathom the willpower and dedication being in the military demands. Losing sleep, losing comfort, and losing close friends are all things that would take a toll on me, but you powered through.
I am forever thankful that you made those sacrifices for our country. You've left a legacy and inspired others to be selfless. Welcome home!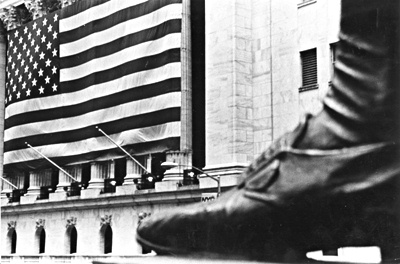 © Antoine B., New York, NY