A Thank You to Veterans
December 21, 2017
Dear Veteran,
Personally, I feel that these days people are so wrapped up in protesting or complaining about something that they need to take a step back and be kind. They should be kind to those who served because while they are out there complaining, there are people like you who have experienced inexplicable things and then were shunned upon returning home.
I would like to thank you for your service and putting your life on hold to fight a war instead of going to college or living the life I currently have the privilege to. My grandfather is a Coast Guard veteran. I have two cousins who each served two tours in Afghanistan with the Marines, and my Grandma's neighbor, who I grew up with, has been with the Marines for three years now. I have had the chance to thank service members for what they have done, but none who have served in a way like you have.
You are a veteran of the military of the United States of America. You are on of the most important people in this country and deserve the recognition for your actions. I have been to the memorials in D.C. and countless Memorial Day parades. I support the bravery and courage of the men and women who have served.
I believe that instead of blaming things on other people like many do these days, they should take time to thank a veteran, wholeheartedly for their freedom of speech and other liberties preserved because of the part you played. I cannot thank you enough for the sacrifices you have made. You are an American Hero.
Sincerely,
Your biggest fan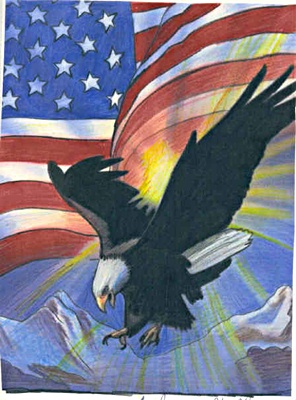 © Andrea G., Middle Village, NY