Why I'm thankful for veterans
December 21, 2017
Dear Veteran,
I wanted to say thank you for your service and everything you have done for our country. Without the work and sacrifices you put in during your time in the service, I wouldn't have nearly as many opportunities to do the things that I want. Without you I wouldn't have the freedom to go to college and become the person that I want to be in the future.

My name is Lizzy and I am a senior at Arrowhead High School. After graduation, I plan to go to college to get a teaching degree. Being around the same age as you were when you first went into the military is an interesting thing to think about. I know I would not be ready to face the things you went through at such a young age. With that in perspective, I have much respect for you with the big decisions you made.

I have many connections with the military. During WWII, my grandpa worked on B-17s, my uncle was a jet engine mechanic in the Navy, and my other uncle worked on the Nike Hercules Missiles in the Navy.
Ever since I can remember, my dad has always been interested in military history and has built model airplanes. We have always gone to the EAA Oshkosh museum and every summer go to Airventure. Being so close to people who have served and who are currently serving, I have a huge respect for you and all of the other veterans.

When I think about what a hero means to me, the one thing that comes to my mind is those who have served our country. It is something that only a special kind of person could do. You have put your life and family on hold to protect this country and I just want to say thank you for everything you have done for us.
When we stand for the Pledge of Allegiance every morning at school, I always think about those who are currently out fighting and those who have served. Many people don't quite fully understand the things that families go through when a loved one is deployed and all of the sacrifices that are made until they are in the situation.

Saying these things in a letter is not the same as in person. But again, thank you for your service and all of the sacrifices you have made. I look forward to hearing from you. Welcome home!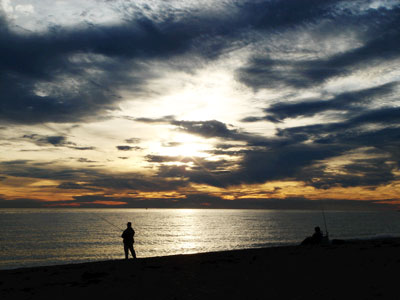 © Sarah C., Hillsdale, NJ