She's Gone
December 19, 2017
Hello my name is Brandon roff I used to be a very successful businessman. Now what business you ask? Lets not talk about that right now all you need to know is three names: chief Harvey, cassandra, and kenny. Eleven years ago from today me and my best friend Kenny we're hanging out at my house kenny said "brandon i'm tired of being broke" I agreed with kenny when he came up with the idea to start a business not knowing what I was getting into. Within no time our business was a giant success and for a 20 year old that was the best thing to happen to me. Other than this girl I met one day named Cassandra.
Things were going great for me I had a beautiful wife my business was going good and my best friend kenny was living the life too. Until one day I got a call it was kenny i hadn't talked to him in a couple of days thought he might be sick or something. Kenny was in prison the cops raided his house and they took the company I was scared for my life I told the cops that I just worked for kenny I had no idea what was actually going on. They let me out on parole but but kenny away for life. I hadn't heard anything ever since until one day I came home, the door was open...I waked in slowly hoping that Cassandra had left the door open.
I walk upstairs to find nothing, that's not like cassandra I said to myself she always yells at me for leaving the door open. So I called her phone to laugh at her for leaving the door open but then I heard it...her phone was under the bed and it was cracked. I panicked and drove to the police station to talk to Chief Harvey. I walked into the police station and it was quiet… to quiet. I yelled for the chief and I heard a groan from the back I walked back and saw the chief laying in a pool of blood I said what happened chief he mumbled "Kennys out" then faded away. So then I know what happened to Cassandra Kenny had taken her.
I drove home to look for clues to find where she could be but then my phone rang… I picked up and said who is this. A voice said "if you want to see your wife again meet me at the company building." I knew it was kenny at that moment, I ran to my car and speed up to the old company building. I walked up to Kennys office to find Cassandra locked in chains she said " he has this place rigged to blow up. There was a note that said "if you want the key meet me on the roof your friend Kenny." I ran up to the roof to find my old friend Kenny I said kenny why would you do this. Kenny said "you put in jail for life the cops are surrounding the building right now brandon im blowing this place up with you on it." I ran at Kenny while he ranted on about how I did him wrong and knocked the bomb trigger onto the floor. We scrambled for the trigger i grabbed it and threw it off the roof. Kenny dove for the trigger off the roof but i guess he didn't catch it because i'm telling you this story today.
Well after that the cops came and unlocked Cassandra and we walked out safely. Till this day I have nightmares of Kenny but i know he can't hurt my family anymore. I don't know why I let him take the fall for it i guess you can say it was my fault but the funny thing is nobody ever found out what kind of company me and Kenny ran but now its only my secret.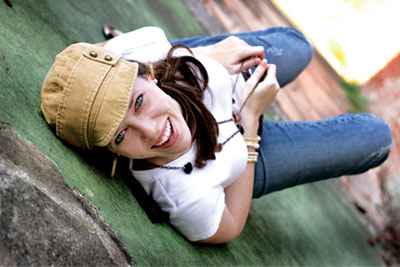 © Brianna C., W. Monroe, LA