To My Beloved Nokia
December 17, 2017
I remember like it was yesterday when we first met in Germany 2010. We were both so young and had our entire lives in front of us. Our first eye contact took place in a german form of Best Buy. All phone models were represented in colours such as grey and black, expressing sadness. You on the other hand were one of a kind, your colour immediately caught my eye. Hot pink and it had character. My mission became to convince dad that you were the one. Character ended up being only an additional $100, my dad was not impressed.
You managed to prove your worth by being my mentor and making me a patient child the world has never seen before. Having to press your keys 12 times in order to say "Hello" truly expanded my range of patience. My dad was very much concerned that you would distract me from focusing on school. You proved him wrong.
By the time you loaded my youtube videos, I would be done all of my homework.
Thankful to you, I now also know how to capture moments with a camera. My Instagram is filled with beautiful pictures dedicated to you. This is not attempting to make you jealous. If I wanted to see your camera quality, I would simply play a game of Minecraft.
My friends and I were never bored because you kept us entertained. The variety of 3 offline games that were installed in your system filled an entire 10 year-old's day. You helped me maintain my friendships with everyone in school including my best friend Lara. When she moved away, I was heartbroken. I could not be more grateful for being given the opportunity to contact her. The amount of texts we exchanged was later shown on the phone bill at the end of the month. I wish you could have warned me that it was 0.13€ per text. You gave me the honour to stay in touch with her and I want to thank you for keeping her near me.
Not only friends but also my biggest crush was brought a step closer to my heart, Justin Bieber. Thinking back, I must truly apologize for this phase. Your history was filled with my curiosity about most recent updates on his relationship with Selena. When his song "Baby" was released your poor speakers were pumped at full blast. It must have been overwhelming and I realized that too late. You started to play fuzzy sounds and the damage could not be undone.
From that moment your state of health seemed to worsen regularly. The amount of defects increased to a critical number. You have survived many traumatizing events including falling from a height 8 times your size. When I saw you facing the ground many thoughts came to my mind, one including "If I never actually pick it up, it can never be broken". I apologize for the experience I put you through when my grip started to weaken,
it put a significant amount of guilt on my shoulders as I attempted to deal with the fact that it was my fault that permanently impaired you.

I misconceived contemplating this being the worst case scenario. November 2010, the month you took your last breaths and your life flashed before your eyes.

I rushed to the restroom at school completely reckless forgetting you in my back pocket when the unimaginable happened. You fell into the toilet water. I froze from panic and the adrenalin vastly increased my heart rate. I hesitate for what felt like an eternity. You started to develop white freckles on your screen while laying in the water silently screaming for help. It was too late, your lungs were utterly filled with water. No amounts of rice had the ability to bring your spirit back. This was the beginning of the end, you had gone for good.
Your use grew as well as changed with me and helped shape the person I became. It saddens me greatly to announce that you are no longer with us and makes it even more difficult to say goodbye knowing that you are not there seeing me grow up.

Your selfless, ardent spirit is captured in the hands of every human who got the chance to hold you. I believe in reincarnation while putting you in this recycling bin.

Soon we will be reunited.
May I forever thank your services.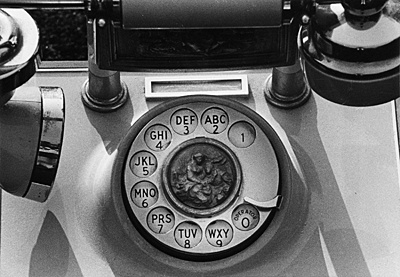 © Katie A., Westport, MA