Thank You, Veteran
December 22, 2017
Dear Veteran,
When the sun sets, darkness is only an illusion. For at any time of day, you are ready to rise up. Relentlessly taking on the day with the same willpower as the day before, readiness to protect our home of 300 million plus people, while raising the children that became our mothers and fathers, grandparents, and neighbors.
Life is about risk-taking, whatever the outcome, and the risks you have taken are beyond what most people here will ever have to face.  Veterans like yourself remind us young people to be passionate about what you believe in. My grandpa tells stories of being 19 and not knowing what he was passionate about until he was drafted into war. He was driven by his family, his brothers in uniform, and the simple gift of life.  Passion bonded brothers, and faith bonded a country.
The problems prevalent in today's culture of the United States seem trivial compared to a young man or woman being dropped into another country from the skies with trembling fear, but love in one's heart and ambition running through one's veins.
Admiration warms my heart when I get the chance to send my love and thank you's to Veterans like yourself. For it is easy to feel  forgotten as the years go by, but you are valued by generations whom you have protected in our home of millions, and generations to come.
When the sun rises, we rise up with you.
Thank you for empowering me to be ambitious.
Sincerely,
Me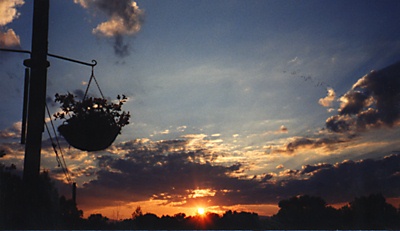 © Christy S., Germantown, NY