Mail Call
December 22, 2017
Dear Veteran,

Thank you! I was inspired to write to you because I watched the Honor Flight video. I wanted to thank you for what you sacrificed.

My grandpa was a mechanic and served in the Korean War, he has never talked to me about it but my dad said it was a tough time for him. I cannot imagine the tough choices you made for the future of America. Thank you.
Thank you, for my health, for my family, for my education.

Thanks for your service, none of the choices my family made could have been possible without your dedication to America. Thank you, I am a senior in hig school. Being 18 next August, I have no idea on the amount of courage you showed to fight for America's freedom. Thank you.

I want to welcome you home, and I hope you have a great day celebrating what you did for our country. Without people like you, I would not be who I am. My family chose to move here from England for new opportunities that you helped create. Thanks to the people like you that served for our rights. Thank you.

Thank you. I have never gotten to thank a Veteran personally, so I want to thank you for what you have given me. I would love to hear your story, so once again, Thank You.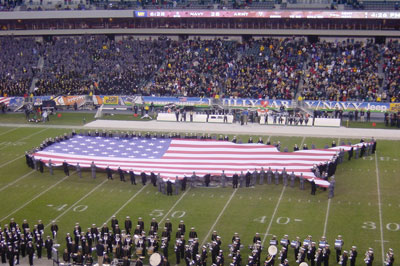 © Kristin B., Middletown, DE