My Hero
October 18, 2017
My hero is someone from my family that I am not very close with but will always admire her. My hero is my Aunt Marie. I may only see her once or twice a year due to the fact that she lives in Atlanta but, there is not a day that goes by that I do not think of her.
     
There is a genetic kidney disease that runs on my dad's side of the family called Polycystic Kidney Disease. Unfortunately my grandfather passed away from PKD and passed down the disease to my Aunt Marie. This disease does not show up till you are in adulthood but required her to get both of her kidneys removed. After the removal she was put on the transplant list and if you have ever thought you had to wait a long time for something, my Aunt waited longer. But your body needs a kidney to refresh your blood so Aunt Marie was on dialysis. Dialysis is a machine that cleans your blood out for you. It is not very fun. Approximately a year after the surgery of the removal of her kidneys, starting dialysis, and being on the transplant list she had received a kidney. When they went to go put in the kidney they had found one of the most devastating things I have ever heard " they found some cancer during your Aunt's surgery Cate". Aunt Marie had cancer. I have never felt so sympathetic for someone before. Nothing like this had ever happened to someone I loved. She had to to kemo  after that and do dialysis as well which is lot of strain on her body.
Every time I saw Aunt Marie you would even be able to to tell something was wrong, she was always so happy. But inside she was going through so much. She was doing dialysis and kemo and scans for cancer all the time. I think it's her family that kept her going and I am so glad to say she is cancer free and has a kidney now.
She is my hero because she is such a strong women but, also because she inspires me to be what I want to be. She can put on a smile and face the world even on her toughest days and act as if she was fine and nothing was wrong. She inspires me to be strong and also to be a doctor so that someday maybe I can be operating on someone who is also in need of a kidney transplant just like she was.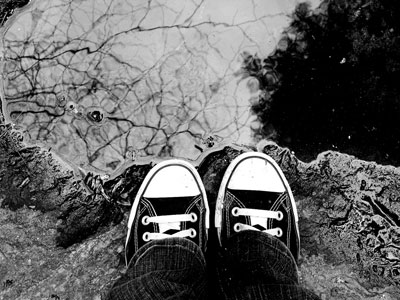 © Michelle B., Blairsville, GA