G-Pop Is My Hero
October 18, 2017
Name a grandfather besides mine who makes corny jokes, feeds me whatever kind of food I want, researches about my activities to learn more about them, supports me, is happy and even smiling when I show up at his house unexpected, and loves me with all of his heart. You can't! My grandfather, mainly known as G-Pop, is irreplaceable and there is no one like him. This is why G-Pop is my hero.
Any time G-Pop greets me, it's always with a corny joke. Nobody else in my family understands the jokes except me, so it's our little thing. Even though the jokes aren't funny, I still laugh. My favorite joke is "what about division?" You wouldn't get it. Not only does G-Pop have the best corny jokes, he also always has a full fridge. Any time I show up unexpectedly to his house, which is majority of the time, he always asks what food I would like. He always gets the food I want whether it's Chex mix or strawberries. He never lets me go hungry because he concerned that I'm not getting enough sugar from dancing too much. I tell him I'm fine and eat the delicious snacks he serves me. This always makes me smile and it makes me feel so lucky to have him in my life.
In addition to making corny jokes and feeding me food, G-Pop is constantly researching about my interests like dance. If I come over to his house and sit in the office with him, he will tell me all about the research he found about dance. Something he would say would be "Pointe is bad for your feet because it stunts your growth." G-Pop always has my best interest at heart when he does this research. G-Pop's actions don't only show that he loves me, but he always tells me. I love him so much if even I don't get to see him everyday. I cherish all the time we spend together because it's usually in small increments between long periods of time.
In conclusion, I have the best G-Pop in the entire world. He is the best whether it's making corny jokes, feeding me food, learning more about my interests, happy to see me when I show up to his house and overall loving me. I am beyond grateful to have him in my life and I couldn't imagine not having him in my life. G-Pop is irreplaceable.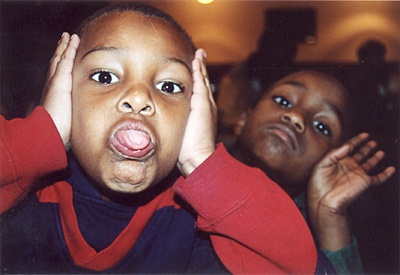 © Amy B.,Alabaster, AL