He's a coach and a teacher
October 17, 2017
Coach Greco is a wonderful coach and a teacher. He is so much fun during class and during football practice. He makes us laugh and he makes us enjoy his class. Coach Greco is the best coach/teacher.
Coach Greco is a great football coach. Coach Greco sometimes yells at us but he does that to make us better. He loves coaching us, and we love that he is our coach. He knows everything about football and because he watches varsity practice and their games, he knows some good techniques such as how to escape when somebody has his hands on you. Some days, he separates skill positions and linemen to work with them separately to show how they can improve. One of the best things that he does is that before games he makes us ready and makes us mad. For our first home games he made us watch a video which really inspired us to work hard and during the game, to give everything we got. Coach Greco is a wonderful Coach.
But Coach Greco has a different side and that is Mr. Greco. He is the best teacher I have ever had. Greco would do something insane but really cool, one day he stood on the chair and he taught the class from their. Another day he bought bagels and donuts for the class. Even though we do a lot of work in his class, it is still a fun class. Mr. Greco is a great and fun teacher.
In conclusion, this shows that Coach Greco is the best coach ever, the best teacher ever, and has a great personality.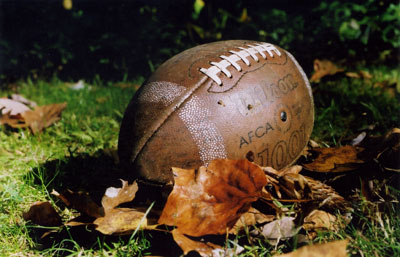 © Michael L., Bethesda, MD