My Hero Is my Father
October 17, 2017
My dad is a hero to me because he taught me how to play sports and grow up as a small little kid. He is always looking after to me and I look up to him because he try's his best and works as hard as he can day by day, all day.
           For example my dad rushed me to the hospital when I was younger. I ran in front of my brother when he was swinging his golf club, and he swung and hit me in the head with the club by accident, and my dad took us both and rushed as fast as possible back to the car and rush me to the hospital. When we arrived, finally we got into the hospital in Delray Beach. I was gushing blood and was crying a lot. I had to receive 6 stitches in the side of my right eye and my dad was near me the whole time looking after me.
          My dad is also a hard worker, he wakes up every morning at 5:30 A.M and goes to work. He doesn't end till 6:00 P.M. I want to be like him and work as hard as him but the habits are not good about him but he tells me not to follow about his bad habits.

         For example, my dad was called a day before for a job up in Jacksonville and then in Tampa. Remember, this was the day before, and he had to be at the job to look at the courts, and talk to the buyers that want to buy his sport court of some kind. So he packed up and drove to Tampa and and then headed over to Jacksonville just to look at a court, all in one day. I just find that something that a hard working man would do all in one day.

      But like I said, my dad is a one of a kind. For all these reasons and more this is why he is awesome and is my hero, that Is who I look up to in a way.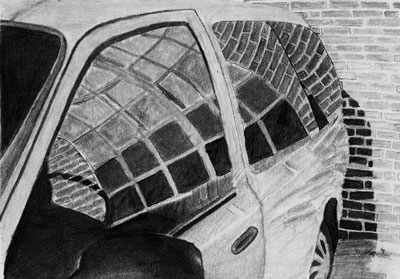 © Andres T., Monte Vista, CO