My Grandma, My Hero
October 17, 2017
My grandma is a person in my life that is my hero. She is the person that I can tell anything and everything to, and my day is better when I am with her. My grandma also teaches me about being healthy and the importance of staying physically strong. She is the most loving and generous person I know.
    My grandma is considerate, warm hearted, thoughtful, unselfish and is very protective of me. She never judges me and will always respect my decisions. Her love for me is unconditional. I can trust her with all my secrets and feelings. For example if I'm in a fight with my sister, mom, or dad I can share to her how I'm feeling. If I'm mad or sad she will make me calm down and make me feel better. One time I was in a fight with my dad about my grade on a test and I shared with her about how angry and frustrated I was but after talking to her she made me realize it was just one test and there are many more. My grandma always says, " no matter what happens keep on going," this is what makes me go through my day.
My grandma knows the importance of being active, outgoing and healthy. She is 80 years old. She is old but she stays healthy by going outdoors playing tennis, and eating healthy foods. She had skin cancer and goes to the doctor often. Now she wears a lot more sunscreen after having skin cancer and now knows to always protect your skin.
She always reminds me to wear sunscreen and to protect my skin so that won't happen to me. One time my grandma said, " if you wear sunscreen and eat healthy foods you will stay strong and healthy." My grandma reminds me everyday to be energized and full of life.
    All in all, my grandma is my hero because I know that my secrets are safe with her and that I can trust her with my life. She inspires me to be energetic, active and lively. My grandma will always accept me no matter what the situation is. My grandma is my inspiration and will always be.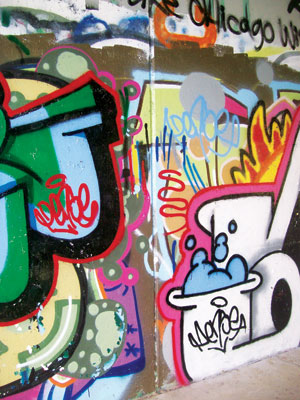 © Michelle W., Ada, MI