Twenty One Heroes.
October 17, 2017
About 2 years ago now, I was at a different school then I am now. At this particular school, we almost never got new kids. So, we were with the same kids from pre-k all the way up to 6th grade.. when I left. The kids there were very judgemental and not open to new things.  It was just really bad. Anyway, I got severely bullied, and I was very unhappy. I spent most of my time on social media or listening to music trying to avoid social interactions. Then, I stumbled upon this band. They go by Twenty One Pilots. At first, I thought they weren't that popular and almost nobody knew them. But boy was I wrong. They had millions and millions of fans, which I had now joined. So, I started listening to just their music and I started to become more happy (especially because I left that school..!).
After a while, they were all I listened to, and avoiding people became really easy. After that, about a month or two went by. I had actually made a friend. His name was Ryan. He was my age, 13, at the time. Ryan had blue eyes and brown hair. We connected through Twenty One Pilots, and other alternative bands. We were actually best friends, until the bullies started at it again. This time, they targeted me and Ryan. I felt so bad, as if I had dragged him into this. We majorly drifted apart because he thought I wanted to have the bullies bully him. Which, I didn't. Not at all. It got so bad that Ryan and I went to the school's counselor everyday. Sometimes twice a day, or more. One day towards the end of the year, I went to shadow at this other school. I went and I had already felt as if I belonged here. I made friends the first day, and everything was jolly.
In the end, Twenty One Pilots has saved me for a little, kept me alive in a way. And I couldn't thank them enough for it.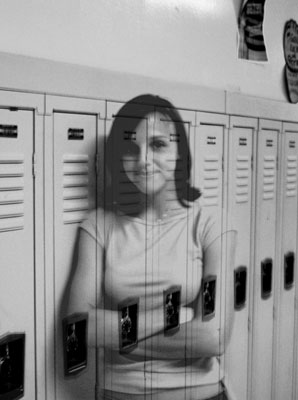 © Amy D., Troy, OH