Taking Up Arms for America
October 4, 2017
To be proud and protective of one's country enough to join the armed forces is unfathomable to me. My grandpa John, though, desired nothing more than a chance to help his nation out. His pride for the U.S. compelled him to fight in WWII.
He was called to action near the end of 1945 and fought into 1955. He was in the Battle of the Bulge. This battle was the time for the highest casualties of any operation during the war.
When preparing for combat, my grandpa had one of two choices: either take a gun to the front lines, or take a medic bag. Not an easy decision, he finally settled on being a medic because he believed he had a better chance of survival (along with being able to save his fellow comrades).
The reality of battle was taxing on him and the other soldiers. As a result, they did all they could to keep themselves sane. My grandpa was athletic and played baseball throughout high school and was even offered the opportunity to play for the minor leagues. The platoon he was assigned to happened to have a baseball team and so he spent most of his time playing for them. Unfortunately, by the end of the battle, he was the only one on the team that survived. The news was given to him once he returned to his empty bunker and the leader of the platoon informed him.
He claims that after he flew back home, he told everyone, "I will never be the same."
Since I found out about his stories, I've looked up to him for having the courage to fight and for being loyal to the U.S. However, the gratitude he had for being lucky enough to be born and raised in the U.S. made him make the remark that, "If I could take it back, I would do it all again just for my country." To be proud and protective of one's country is what patriotism truly is—and my grandpa and our family believe in that strongly.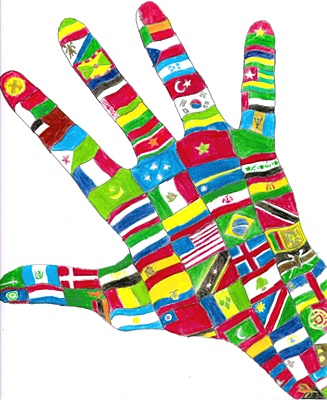 © Adeline N., Ridgefield, C