Patriotism Around Me
October 4, 2017
The strength of one's country rests on the souls of its inhabitants. Fists ignite, hearts swell, and eyes weep for one's country. With hope, honor, and bravery, a patriot's duty is to mold one's country for the best foreseeable future.
My great grandfather, Clarence Solander, chose to battle the imperial conquest of the empire of Japan. Month after month, he selflessly risked his life to rescue American pilots shot down over the Pacific. With over 35 confirmed rescues, my great grandfather returned home a hero and a patriot.
According to Army records, Vietnam is one of the most psychologically damaging wars to ever be fought. Nearly 31% (which is three times higher than the Gulf War and Afghanistan wars) of soldiers came home with PTSD. After willingly enlisting and serving his tour in Vietnam, Reggie Smith arrived home without the help of a wooden crate. After it's construction, I traveled with Reggie to see a special kind of wall—a wall that did not separate or segregate, a wall that stood for honor and respect. A four hundred and ninety two foot display of pride and love for those who payed the ultimate sacrifice. It is humbling to see battle hardened men crumble and begin to weep, especially your grandfather.
Enemy bullets do not discriminate. They kill women just as fast as men. But in the 1980's, the U.S Army did not practice gender equality . Besides being catcalled and harassed, woman soldiers could never fill a combat roll. Unable to get a loan for her college tuition, Vicki enlisted. Working her way from a basic infantry soldier to being given special assignments in the Pentagon, my mother thrived in the military and later payed for college with her military grant.
Patriotism is sacrificing important things for the wellbeing of your fellow citizens. Whether that means donating or helping the less fortunate, or giving years of your life to serve in the armed forces, true patriots are all around and I thank them for everything they do.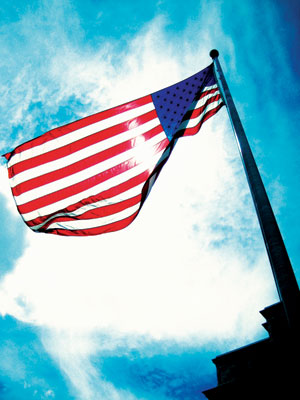 © Seita O., Palatine, IL