Memorialization
October 3, 2017
The slam of the car door echoes as I vault into my car, ready to go to my grandfather's house. This Fourth of July, I'll be spending the day with somebody who knows the real purpose behind patriotism: Paul Knapek. I knock on the door just before I walk into his house. The American flag and other military awards hang above the mantle.
My grandfather and I hang streamers and mini flags around the house. I never see him this happy. I know how much this day means to him. After sacrificing six years of his life for our country, my grandfather takes each day as a blessing.
A smile covers his face as the rest of the family walks in the door, and greets him with smiles and thanks for serving the country. I ask him if he needs help with anything, but he replies with, "No, you can help me some other day."
As the family sits outside by the grill—smelling the burgers, hot dogs, and brats—we converse about the things that make our lives so great. These are the things we don't think about everyday. But today they come to fruition as complete thankfulness for the people who have served our country. The freedom we receive every day should be cherished—and not just on the Fourth of July or Memorial Day.
We all know the Fourth of July as a time to spend with friends and family, but many people don't celebrate this holiday solely for our veterans. Spending time with my grandfather every year makes the holiday special for me—and him. Each year, it opens my eyes a little bit more about what it means to be patriotic. Barbeque, fireworks, and parades aren't really what the holiday is about; freedom, remembrance, and thanks is what really makes the Fourth of July patriotic.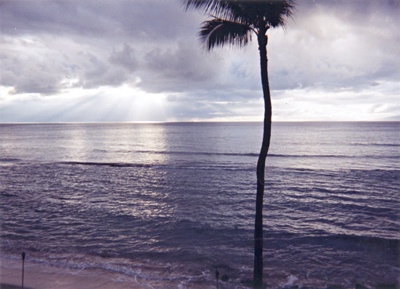 © Grayson H., Highland Village, TX