A Memory That Lives on Forever
October 3, 2017
As i glance around the open walkway, I watch crowds of families staring at the names listed on the wall - each name a black mark on the white wall of the Pearl Harbor memorial. From far away, it looks like black and white striped wallpaper. But that black and white wall filled with thousands of names meant more than just what was written, it meant the lives of men who fought with bravery, and love. These men who risked their lives are remembered with great respect and honor.

Welles Crowther, a 24 year old hero during the violent terrorist attack on 9/11. Crowther was only a volunteer firefighter at the age of 17, but during the events of that day, He became a hero. Crowther saved nearly a dozen injured men and women from the twin towers as the fires engulfed the ceilings around them. He put others lives in front of his own by returning inside to the melting building and the terrified civilians trapped inside. His actions on this day were carried through with bravery and love for his country. Welles Crowther will forever be remembered with great respect and honor.

Victoria Soto was a 27 year old teacher at Sandy Hook Elementary. On the morning of December 14, 2012 she was working through her regular class agenda when a gunman stormed into her classroom. Realizing the danger, Victoria took her love and care for her students before her own life. and quickly huddled them into her classroom closet, before the gunman was able to break through her classroom door. Victoria's sacrifice that day allowed those children in her care to live. Victoria Soto will forever be remembered with great respect and honor.

The fallen men of Pearl harbor, the brave Welles Crowther, and the beloved teacher Victoria Soto forever will be remembered for their heroic acts. Looking at the wall of fallen heroes in Pearl Harbor, I realize that patriotism isn't just standing for the pledge of the allegiance every morning, or watching fireworks light up the sky on the fourth of July. Showing bravery and love for our country unites everyone in the melting pot we call America. The men and women who risked their lives will forever and always be remembered with great honor and respect.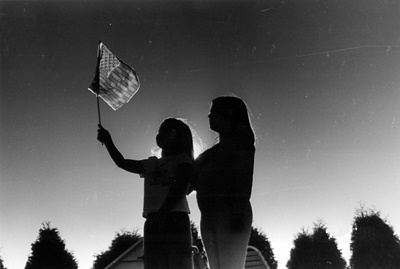 © Amanda T., Marblehead, MA