Heroes
May 26, 2017
What is a hero? How can you define one, and how do you know who yours is? Some people's heroes are superheros, or fictitious characters that you'll never meet, yet still look up to. I feel as though a hero is someone who does good for the world, and doesn't give up despite the challenges he or she may face.

There are many types of heroes. Male heroes, female heroes, heros from the past, and heroes of our time. Some heroes are so close to us, and we don't even realize it. In my opinion, you can know a lot about a person based upon their hero.

My hero is my mom. She has influenced my life and inspired me to aim high. She works a full time job working in the Conference and Events Services at the local college. She works very long hours and still finds time to make a homemade dinner, and help with any additional homework, or projects.

Hero is defined as "A person who is admired or idealized for courage, outstanding achievements, or noble qualities." My hero perfectly fits the description. She is idealized everyday by her peers,family, and of course, me. She has the courage to keep a very good and positive attitude despite the fact that she works with people that aren't very polite. They take advantage of her, yet she doesn't give up. Like I had said, a hero is someone who does good, and doesn't give up despite the challenges he or she faces.

A hero is someone who inspires you to be the best that you can be. My hero definitely does that. She is not only very inspirational, but challenges me to do things that I, myself, would never think of doing. She is always there for me, inspiring me along the way.

Whether your hero is your mom, dad, grandpa, grandma, celebrity, ect. Give back to them in the best way that you can. That is what a hero is to me.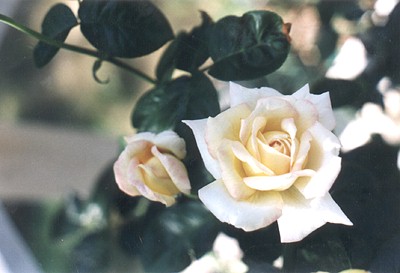 © Jacqueline S., Hanover, MA