My Mom, My Hero
May 2, 2017
People generally have different opinions as to what makes someone a hero to them. We generally tend to describe a hero as brave, strong, courageous, and loyal, but a hero could really be anyone depending on who is determining. To me, I see these traits in my mom. My mom is one of the most incredible people I know, and I truly feel blessed to be her daughter. The battles my mom has overcome, the way she put others before herself, her generosity, and the way she carries herself even on her worst days are just a few of the reasons why I consider her to be my hero. I am constantly learning from my mom, and I would consider myself lucky to be half the woman she is one day. My mom, Kelly, is my hero because she is strong, courageous, and so generous.
My mom is very strong. When I was in sixth grade, my mom had a brain aneurysm hemorrhage. She spent nineteen days in ICU and endured a long and intense brain surgery to clip the hemorrhaged aneurysm. It just so happens that when they went in to clip it, they found more on the other side. A year later, she went through another surgery, but this one was not as intense as the first considering everything was not so new and rushed. She only spent two days in the hospital and she recovered well. She currently lives with a couple aneurysms in her head that are not causing too much of a threat right now. She went into surgery to have them removed, but the doctors decided on surgery day that they were too risky to remove right now while my twin brother and I are in high school. She is going to wait to have the surgery until my brother and I are well into college. My mom is very lucky to not have the everyday battles that most people who have suffered with brain aneurysms typically have daily. If you were looking at her and watching her go throughout her day, you would have no idea that she has aneurysms in her head and that she endured two brain surgeries. Overcoming these heath scares in the way that she has shows how strong of a woman she is. After a long journey, my mom is doing unbelievably well and epitomizes strength everyday.

My mom is very courageous. To be courageous is to not be deterred by danger or pain; that definition suits my mom perfectly. My mom is not only courageous in the sense that she underwent two brain surgeries, but she also has so much on her plate most of the time, and she handles things so well. Sometimes I wonder how much can possibly be thrown at my mom, but she makes handling stressful situations look so easy. When referring to my mom, I always think, "God gives his toughest battles to his strongest soldiers," which accurately describes her. God knows how courageous she is, so He knows she can handle what is given to her. She is courageous by getting up each day and not letting the fact that she has aneurysms in her brain stop her from going about her day. I often wonder if I would be as courageous as she is in some of the situations she has been in or the stress that she has, but my goal is to be as courageous as she is, so I hope I can make it look as easy as she makes it look. After everything my mom has been through and continues to go through each day, she is the definition of the word "courage."

My mom is so generous. When I think of the word "generous", I immediately think of my mom. She continuously puts others before herself and it is truly amazing. My brother and I are her life, and she does anything to make us happy, even if that means sacrificing something for herself. Not only is she generous when it comes to her kids, but she is generous to everyone she comes in contact with. Every time she sees a homeless person on the street, she grabs as much change as she can hold and gives it to him or her, saying "God bless you". She sets such a good example for my brother and I, and she has always stressed the importance of generosity and how to treat people. The smallest thing could make someone's day. My mom gives up so much to ensure my brother and I have what we need and are happy, and for that I am forever grateful. My mom is definitely one of the most generous people I know.

My mom, Kelly, epitomizes strength, courage, and generosity. She is strong because of her fight for her life in the ICU. She recovered beautifully and my family and I are so grateful to have her still with us. She is courageous because she bravely went into two brain surgeries, but she handles everything thrown at her as if it is easy. One day, I hope to be as courageous as my mom is. She is generous because of her willingness to put others before herself. She goes out of her way to make sure her kids and even strangers are happy and have a smile on his or her face. I am beyond blessed to have the mom I have and I would not be the young woman I am today without her.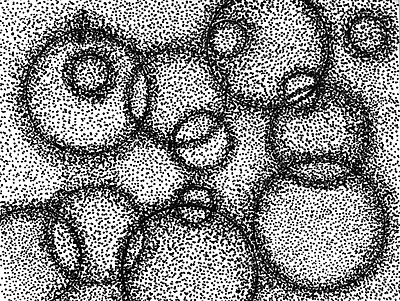 © Nasiha M., Huntsville, AL