The Soldier That Could
April 3, 2017
A hero, by definition, is a person, typically a man, who is admired or idealized for courage, outstanding achievements, or noble qualities. When I hear those words, the name Noah Galloway comes to mind. Born in Birmingham, Alabama, Noah grew up to become a soldier in The United States Army and served his country for five years. He is called a hero by many people in today's world. This heroism is displayed through Noah's bravery, willingness to fight, and mental strength.
The first trait shown is bravery. After the devastation of 9/11, Noah Galloway, overcome with nationalism, joined the army. He served from 2001 to 2005, and his display of bravery was shown throughout these five years. In 2001, Noah conquered his fear of the enemy to protect his country. He saw the damage done to the country he adored all his life. He took that adoration and used it to fuel his bravery for two deployments. During the second deployment, Noah was injured and sustained life threatening injuries. While on a patrol, his humvee ran over an IED and blew it to pieces. Noah's injuries consisted of amputations to his arm and leg. His jaw and right leg were also injured severely. He remained unconscious for five days while battling for his life. Through his years as a Sergeant in the army, Noah Galloway showed his heroic trait of bravery.
The second trait possessed by Noah Galloway is his willingness to fight. As stated previously, he served for five years with two deployments under his belt. This shows his willingness to fight because he freely did it. He walked into a recruitment office and made his own decision to serve. No one forced him into this lifestyle, nor did they ask him to. It takes a lot to go and fight for your country. To know your life's on the line each and every day and still stay to fight is a very heroic thing. It shows a lot about who a person is. Noah Galloway selflessly gave five years of his life to his country, voluntarily. Those two deployments showed Noah's heroic trait of willingness to fight.
The last trait exemplified is strength. Noah Galloway did not just display physical strength, but mental strength as well. After his second deployment, Noah Galloway was diagnosed with depression, PTSD, and alcoholism. As imagined, it was tough for him to cope with becoming an amputee and adjusting back to civilian life. He dealt with his inner demons through drinking which led to his alcohol abuse. After years of guilt, Noah came out on top. He prevailed as a Dancing with the Stars alum, a New York Bestselling author, a fitness enthusiast, and a motivational speaker. His mental strength was at its peak during this time and has been exhibited continuously throughout the years. His breakthrough in life is an example of his heroic trait of strength.
When it comes to a hero displaying bravery, willingness to fight, and mental strength, Noah Galloway fulfills those characteristics. His bravery came out when he fought for five years and went on two deployments. It also came out when he was injured in the line of duty. The willingness to fight was revealed when he freely agreed to serve his country. His mental strength was proved when he overcame life's most tragic obstacles. Noah Galloway not only overcame these obstacles, but also turned his life's work into a example for all generations to follow. In the words of so many people, "He is a true American hero."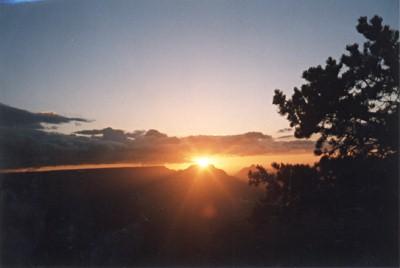 © Amanda T., Scituate, MA