My Dad, the War Hero
September 28, 2016
It was 1966, during the heart of the Vietnam War. The war was raging for years when a 19-year-old boy named Michael signed up for the Army. For six months, Michael endured month-long rainfalls, constant sniper fire, and deadly Vietnamese rat holes. He would've been fighting for eighteen months, but he was injured twice, and was sent home. He earned two Purple Hearts, and a Bronze Star for risking his life to save another soldier. He put his life on the line for his country, and he is a part of what we honor on Memorial Day. This man is my father.
He is a war hero. He went through hell, but he returned home safely. He risked his life to save his buddy's, and he was almost killed. And that is what makes Memorial Day special; it's a day where my father, along with the other veterans, are remembered and honored for their bravery.

One of first times I reflected on my dad's service was during my eighth grade trip to Washington DC. We visited famous landmarks. The Vietnam War Memorial was spectacular because it's a monument for the fallen soldiers, whom my dad fought amongst. What intrigued me was my dad easily could've been one of names engraved on the monument. But if he had been, I wouldn't have been alive to gaze upon the memorial. It was surreal.
On Memorial Day, I call my dad, who lives in Iowa, and thank him for his service. He humbly thanks me, and quickly moves on to discuss school or golf. We don't have any specific traditions, and we don't do anything special. But it is one of the few days of the year where I reflect on the fact that my dad is a surviving war hero of the Vietnam War.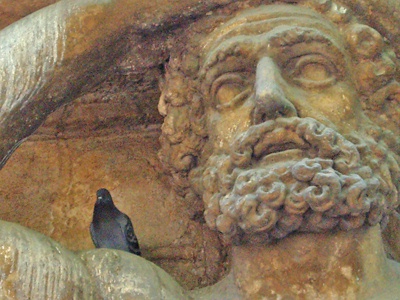 © Rebecca Y., Los Angeles, CA