Dear Maya Angelou
July 26, 2016
Dear Maya Angelou,

You are one of the known literary artists I admire greatly. Talent is something you clearly possess and show to the world in your speaking and writing. One of the greatest novels I have ever read is your novel, "Why the Caged Bird Sings." I take a lot of pride in knowing that I have read this repeatedly. Not only is this novel a classic but a novel that allows your words from the p[ages to cry out and be envisioned. When I was in middle school, I remember reading the end of Chapter 5..

"I didn't try any longer to hold back the laugh, I just opened my mouth and released sound. I heard the first titter jump up in the air and over my head."

Sitting on the couch, I suddenly started hollering of laugher. The words on the page…they were real! I could see her – little Maya Angelou- rolling in the floor of the church, barely sustaining her cries of laughter. I laughed and I laughed, falling off the couch and feeling like a little girl all over again.
"Why are you laughing so hard for?" my brother frowned at me.

"Oh, nothing." I wiped a tear. "It's just…Maya Angelou is hilarious."

He didn't get it. How could he? He prompted for an explanation, but I just couldn't do it. One has to read and savor the pages of this book because it is just too good and indescribable to explain.

Maya Angelou, you inspired me to write about whatever I want, particularly causes like prejudice in one of my poems. You inspire women and black girls like. You stand out because, as you've shown in your novel and poems, you break a part categories from others but create your own without a need to define it.

From Your Fan,
Emoijah B.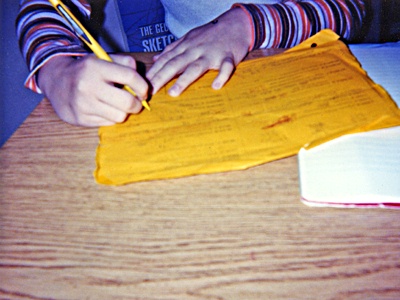 © April R., Highland Village, TX