Reel or Real
July 10, 2016
We all love heroes that come in movies but they are reel , real life heroes  are heroes who risk  their lives to save lives of others . In India on 26th January every year are nation honour these heroes and I felt really glad to have interview a young boy hanboklang who risked his life to save others .
When I interviewed Hanboklang I was really touched , he told me that he belonged to a remote village in Meghalaya . He told that he was an orphan when he was a few years old his parents expiered . He told me that he was brought up by his grandparents and uncle and he was really greatfull to them because of their good teachings to help people in need . I asked him what happened that day . He told me that it was a Monday afternoon and he was walking down the road when suddenly he saw a house on fire and a baby crying loudly . Then , he realised that it was his house that was on fire . He rushed  to his home his uncle was not there at home , and he saw his aunt weeping and calling people for help but every one ignored and nobody helped her . But Hanboklang  didn't wait he didn't think for once he just rushed in the house to save his cousin . At the back of my mind I thought really ? are these type of people still there in this world ? who save others without thinking about themselves and if there are just a few more people like hanboklang we can change the world . He continued with his story that his brother was on the second floor and when he was bringing his brother outside of the house a log of wood which was on fire fell on his right shoulder ; but he didn't stop he brought his brother safe and sound out of the house . But he was really injured and was rushed to the hospital and when he was out of the critical zone his brother came in his room in his aunts arms and for the first time he said something and it was 'I love you big brother' .
His story finished and I was in tears I controlled my emotions and told him that it was the last part of the interview and I want to know how do he felt about receiving this award h e told me he was really proud to receive  an award from the leaders of our country and his family was also really proud of him specially his little brother . I asked him what his ambition was ? he told me his life ambition was to help people in need in whatever way he could and to be a good citizen of India .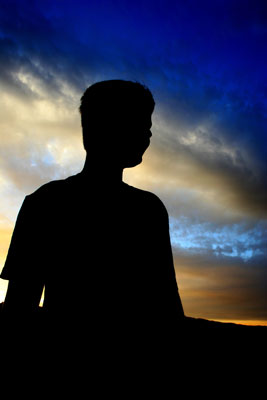 © Monica L., St. George, UT