Yes, I Can Too
February 17, 2009
In the past, I have never concerned myself with politics, which I considered to be nothing but petty argumentation that only a few select members of society could engage in. I didn't fully understand any of the pressing topics that embattled Capitol Hill. My political views were synonymous with the tidbits I overheard from the occasional discussions of my parents. I had never before considered how I could ever become an essential contributor to society. This election season has utterly transformed me, as well as this nation.

Barack Obama's buoyant persona combined with his impressive rhetoric first drew me to the campaign. But beyond his excellent oratory, the issues which he discussed increasingly attracted my interest. These civic issues of which I should have already been well versed, finally entered into my consideration. I realized that the democracy that is this country's foundation requires the active participation of all of its citizens, both young and old. If I desired, I too could involve and educate myself in the affairs of the government.

Furthermore, reading about Obama's quest to reunite with his estranged father's African heritage in his memoir, Dreams of My Father, has increased my appreciation for my Nigerian heritage. I can see how fortunate I am, and I will always hold my identity as an African-American in the highest regard. It is by no means pleasurable to always be the only Black person in the class, or to incessantly have your name mispronounced. But Obama's confidence and leadership has inspired me, empowered me, and provided me with the motivation to expend greater effort and strive to reach greater heights.

His influence has not only affected me individually, but has affected the life of every single American forever: Republican or Democrat, Black or White. The election and campaign of Barack Obama have mesmerized the American people for the past two years. He has provided us with an extraordinary amount of optimism, and has shattered the barriers once believed to exist for Blacks in America. He has proven himself to be a beacon of hope for the most downtrodden, hopeless, and impoverished people, with his promises of improved healthcare, education, a revitalized economy, and an end to the wars in Iraq.

Hitherto, I have had great difficulties in finding a role model, whose life paralleled mine, and whose success was derived intellectually (I am a terrible singer, and I cannot play basketball). It is rare to see people, who look like me, who have found happiness and success in the admirable way I would hope to in my future. Although I will not be at the inauguration, I will still attest to the great history in the making, and feel the tremendous delight of being able to say that my president is African-American, and has a life story which is slightly analogous to my own. Becoming the holder of the greatest political office in the world, the commander in chief, the hope of Americans, is not completely out of my reach.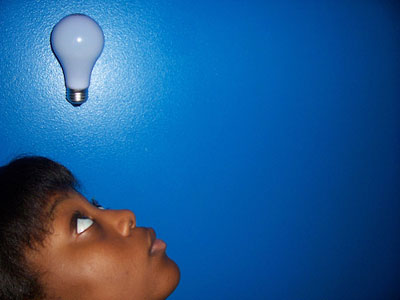 © Jayda S., Jessup, MD