My Father: Rodolf G.
February 9, 2009
Your destiny will shape your life, my father
always taught me. Perhaps his destiny was to be a wonderful father,
because that was what he always was, and will be, to me. He's
always looking for a way to improve the lives of his loved ones,
even if it means risking his health, working long hours, or even
being depressed. As long as it puts a smile on our face, it's all
worth it to him.


Although loved by all, he isn't afraid to speak his mind. He
stands strong behind his words, and also the words of my brother and
me. Although we might be wrong, my father stands by us, but never
forgets the teach us a beneficial lesson after wards. He is proud of
his children and family no matter what, even if it means making
himself look foolish, and he never lets us down.


Since my brother and I were born, my father went full force
into being a wonderful parent. He worked long, hard hours, to make up
for our living and enjoyment. As far as I could remember, thanks to
him and my mom, my childhood was everything it could have ever been.
My dad never let his work get caught up with his home life however,
and as soon as dad got home, I always had a pal to play with.
Always teaching me right from wrong, even to this very day, my
father has never let me go down the wrong path. Even if something
seemed impossible, my father would make sure that it happened, even
if he had to make it happen himself.



My father, along with my mother, have always been my
inspirations. From an early age, my father has always kept me
entertained with music. He himself is extremely musical. He keeps
music alive in the house. Everywhere I turned, there was always music
playing, whether it was from the radio, Country Music Television, or
even my dads own singing and playing guitar. He taught me to be
ambitious to learn things on my own. My dad's appetite for music
led to my love of music, writing stories, songs, poems, and learning
to play my own music. He has always told me that inspiration, come
from the heart.

My father, has always supported my family, like the trunk of a
tree supports the branches, branching out on their own, my father has
always allowed my brother and I to become our own people. A hero, is
someone who inspires extreme admiration and devotion, and as far as
I'm concerned, my father has been able to do far more than that for
me.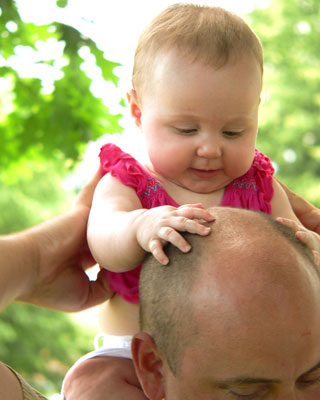 © Lukas D., Conway, AR