The One and Only
January 20, 2009
There we were, sitting in the tight space of a room at Borgess Hospital, as our eyes fill with tears. I'm
standing there next to him, holding his hand as I try to get the words to come out. "I love you," and, "This
is the best thing for you, Papa." I look in his eyes. He can barely hold them open as I slowly lean forward
and kiss him on the check. I back away and slowly walk out of the room, my head bowed to the floor.


I enter the waiting room as Aunt Bernie runs up and gives me a big hug and whispers, "It will be okay, babydoll."
The tears start to slide down her face. We return back into the tight little room. The doctor comes in with a
dissapointed look on his face. We all know this is the end.



My hero is my grandfather Randy.The first thing I picture when I hear his name is the best man in the world driveing his John Deere tractor,Wearing a pair of cut-off jeans and oulling the neighborhood kids around the block in a
small rusted trailer. We hear the static from the walkie-talkie barely able to reach the distance. Making
out the words we hear, "Randy, dinner is ready, start unloading kids and head back home please." The sound of my
grandma calling for dinner.



My grandpa is remembered for all the fun times I had with him. But that's not all I want to remember him for. I want
to remember my grandpa for what he tried to accomplish. He set some of the biggest goals in his life such as
dropping his addiction to mountin dew.



He loved mountin dew,enough to drink it like an alcoholic drinks beer. Once he found out he was'nt healthy enough to keep drinking, and could possibly die from it. All mountin dew was out of his
mind in two weeks. Even though he was'nt healthy and had to use all his might, he accomplished every single
goal before he passed away.



Randy was born on August 25, 1950. He lived what he treid to make the best of his life until July 30, 2007.
He is loved and missed by many friends and family. He was the greatest grandfather any grandaughter could ever ask
for. That's why he is MY personal Michigan hero.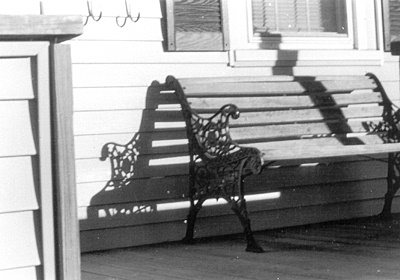 © Lauren O'D., Weymouth, MA