Mariska Hargitay, My Nominee for the Next Stamp
January 9, 2009
To Whom It May Concern:

It has come to my attention that the United States Postal Service is getting ready to make the next commemorative stamp, and is taking suggestions. There are many people who have shaped America as a whole in the last 20 years; some for example, are Bill Gates, John McCain, George Bush, Bill Clinton and Ronald Reagan. There are many more to be named, people in music, movies, television, radio, theatre, literature and journalism. However, if you're looking for someone who has helped make the world a better place, your best bet is to look at Mariska Hargitay, star of Law and Order: Special Victims Unit, as well as activist, wife, mother, and real woman.


Mariska (Ma-RISH-ka) Hargitay was well known, before she came into her own, as the daughter of legendary actress Jayne Mansfield. Since 2002, however, she has made a name for herself with her own foundation, The Joyful Heart Foundation. Joyful Heart is a foundation that helps survivors of sexual assault, abuse (child abuse and domestic violence), and rape. The idea came to her when a friend took her to Hawaii on a much needed vacation from the horrid things she sees each day. While in Hawaii she went swimming with the dolphins, and the idea for Joyful Heart Foundation was born. Once she got back to New York, she began vigorously working on the foundation, and in 2002, Joyful Heart began its mission to healing the victims of abuse and helping them become survivors. It's thanks to Mariska's kindness and generosity that many women have come to terms with their attacks, and have regained their lives.


Mariska Hargitay is a self proclaimed "late bloomer". She got her big break at thirty five, married at forty, had her fist child, a boy named August, at forty two, and her and her husband, German-American actor Peter Hermann, are trying for their second child. She's a role model for women, proclaiming on her E! True Hollywood Story that she worked as a waitress at Book Soup in Los Angeles while she had some down time. She also worked as a teacher's aid and a recess aid in 1992. She's a real woman, not trying to strive to be a size two, and not exercising to be thin, but to be healthy, so she can he a "fun mom" not a "gasping-for-air mom". Many women look up to her, because of this.


Mariska is not only a wife, mother, actress, and activist, all wrapped into one. She's also a fashion designer with her own line of uplifting t-shirts, as well as a well rounded woman. She speaks four languages, English, Italian, Hungarian, and French, she's traveled to Hungary many times with her father, whom is a native Hungarian, and her step-mother. She also has a great sense of humor, something the entire cast of Law and Order: Special Victims Unit has, because of the delicate subject matter that they deal with on a day to day basis. She runs out in the middle of the street after they finish shooting with her badge screaming "POLICE!" Not all actors who deal with the hardships she sees day in and day out would be able to laugh and joke the way she does.


On the whole, I believe that Mariska Hargitay should be on the next postage stamp. She has helped many women in their struggle to regain their lives after a violent attack through The Joyful Heart Foundation. As a self proclaimed late bloomer she has shown women that it's never too late to reach what you've been dreaming for. She's also made great strides as a fashion designer, polyglot, and has a wonderful sense of humor. Mike Myers has honored her in his latest movie, The Love Guru, using her name as Guru Pitka's blessing. Now, its time she's honored in a real way. Mariska Hargitay is my nominee for the next person to be put on a postage stamp, and with all the good she's done, how can you say no?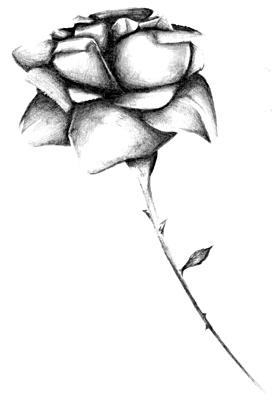 © Yisrawayl G., Philadelphia, PA