MY FRIENDS
December 4, 2008
Today was a normal week day , the day you have to go to school. I am Aanchal and i am a big bully in my school where every body is scared of me , i am not so harmful also i am just a tomboy. I like playing sports and so i stared to go to my school football practice, i was one of the best players in the team . The girls of the team seemed nice to me , they were being sweet to me , i kind of started getting friendly with them and we kind became good friends , they were no longer scared of me we studyed and played together .

They started to get feeling in me i met them in the 6 grade in the 7 grade i was in their class my teacher made me sit with them , they were 3 girls , Raahat, Manasi ,and isha .they were very sweet with me and we became better friends day by day i came to know they group and became friendly with them two ,Bee,Aeshna .
They were kind of changing my nature and making me think like them and kind of making me feeling like a girl for the first time .
one day my mom feel sick and my dad come to the town then we had to move to a new town and i had to go to a new school , i was feeling sad and stared to cry when i thought of it i could not do anything about it .

I gave a big fare well party to my friends which i had made from the football team .Every thing was over and i left that town .

I came to a new town ,a new school, i had new people who knew nothing about me . I found the my knew classmates sick some how i spend one year in that school . I told my mother to put me back in my old school . finally i came back to that school.

I came back those friends who changed me made me grow my hair from a boy cut to long hair . At the begining they were sweet with me and after a month some of them did not even say a hi to me ,when they say me because they felt i became a loser . i can not understand one thing that why did they change me, bring feeling in me ?
so that when i start feeling they can hurt me .
I would just say thank you !!!!!!!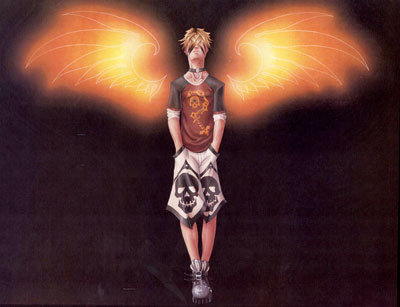 © Raul R., Monte Vista, CO