Edward Petrossi: The Hero, The Legend
January 14, 2009
"Please state your name for the record, sir." The prosecutor, Sam Franklin Esquire, sounded bitter as he began his questioning. He boasted a 500 dollar an hour lawyer fee, a well-tailored Armani suit, tight black suspenders and the attitude of a bulldog. Even the judge revered his 95% success rate. But, this did not stop Edward from keeping his head up, for he has won bigger battles in his life.
"My name is Edward. Edward Petrossi." The foreigner's accent and broken English brought out the biases of many in the courtroom; Edward took this into account when he watched the individuals of the jury cringe in fear.
"Mr. Petrossi, first, please tell the courtroom about yourself," Demanded the attorney.
"I am immigrant from Iran. I could not survive the terror of Iranian president so I came to America for a better life," Edward replied.
"And when you immigrated, why, under the state of California's legal penal code section 26b part 4 were you considered as a human weapon?" questioned the prosecutor.
"Before America, I was rewarded my sixth black belt, and I was too dangerous in the states. In Iran, I had learn to fight. In order to survive, I had protected the loved ones, the ones I held close to my heart. When I came here, I loved that market; it was the only love in my life. I had to use my skill, that market was my life, forgive me!" Edward closed his hand into a fist and continuously hit himself across the head, shouting, "forgive me" at the top of his lungs. The judge pounded his gavel to the crackled wooden surface of his desk, asking Mr. Petrossi to "remain calm".
"Thank you," said the prosecution attorney to the judge, "now, Mr. Petrossi I would like for you to recall the series of events that led up to and took place at 4:03 AM on March 15th, 2006 at the Modesto Quick Stop, in Modesto, California," said the prosecutor.
"Yes sir. I would like to start out from when I was young actually. My mother, G-d bless her soul, took me one mourning to an underground fighting class when I was six. I fell in love very quickly because it was an art that protected me from the evil of the Islamic Republic of Iran. I was one of many who were brought up to hate the Iranian regime. Throughout all of my life, I have been brought up to fight for what I believe in. At sixteen, once my mother passed, I fled Iran by train and ended up in Austria, where my cousin was to meet me. I stumbled out of the train with one bag on my back that held all of my belongings. In the corner of my eye, I thought I see twenty of them, I swear to you. They all come toward me and I was scared for my life. All of these, what do you call, 'eh neo-nazi's with the shaved heads, and the swastika tattoes and the shiny black laced up steal toe boot on there feet. When one of them grabbed my Star of David necklace, I said, wow this is serious, and I had to defend myself. I found myself lying on the pavement, with no more bag on my back. I was in shock, how was I to survive now, my dignity gone, my wallet gone, my two front teeth gone, I rose to my feet, my shattered jaw bone and blood-drenched shirt was the last thing on my mind, all I could think about was getting to America. With the hidden money from my sock, and a little extra from my cousin, I bought a ticket for a plane ride to New York. I got the worker's visa when I got to New York and I spent every second in that city working, learning English and meeting new people. After a few years, I learned the market trade and started a chain of my own. After I opened my 15th chain store in Modesto, I met the first love of my life in New York. She was very beautiful girl from Boston and she came to New York to live with her grandparents because her original parents has neglected her. I was the only person in her life who ever loved her and I spoiled her with everything." Edward noticed as the judge showed signs of impatience toward his story.
"I promise your honor, this is important." Assured Petrossi, "So anyway, one day I came home from my business trip. I had just completed my merger with Kwik-E-Mart, my meeting with the CEO of the market, Apu, from Springfield, could not have gone any better. As I checked the house, I was curious and very worried as to where my wife had been all that time I was gone, could she have gone back to Boston? Why would she do that and not tell me? She hates her parents, I said to myself, and she only visits them near Christmas time. I was then startled by the phone's ring. I dropped to the ground as the FBI agent told me the situation with my wife. After learning my wife had been decapitated, cut up, seasoned, chewed and devoured by a Ukrainian bank teller named Lex Reppir, I collapsed, and I had to find an escape."
"Your honor," yelled the prosecutor, "this is ludicrous, are we to believe that Mr. Petrossi's wife was a victim of a man-eating bank teller?"
The judge then reminded Edward that he was still under oath. Edward continued as if no one questioned his reliability.
"After that, I promise, it was almost as if G-d was talking to me. I walked down Broadway and as I got to the corner, at 7th street I received the phone call on my blackberry that brought me to Modesto, California. The phone call captured me! I could've sworn in the flood of all the people I spilled my starbucks latte drink on some poor girl's new blouse and red high-heeled shoes. This call was all I needed in my life; it led me to a new love to get my mind off of my wife's horrible passing. My assistant told me what happened to my original Quick Mart, the one that brought me to the riches, the one that started my career that let me spoil my wife which led to her death. I built this Quick Mart in the center of Times Square, and my assistant, in tears, as she explained what happened. 'A young confused man received a bomb in the mail. He blew himself up along with the children. Several shops, including (my) market was destroyed.' Although I was saddened by the childrens' death, this incident was the main reason I moved out to my market in Modesto. Some may think I was lonely in California, but I had settled down. I looked after the store, and the store gave me something to do, it reminded me of my late wife, blonde colored ceiling tiles, smooth refrigerator doors, just full of surprises… and plastic."
"Sounds like my secretary Victoria," whispered Mr. Franklin, the sleazy attorney at law. He looked back at the jury and hoped his jokes would sway their decision. Mr. Petrossi was too caught up in his story to even laugh.
"Anyway, I loved the graveyard shift at my market when I came to Modesto; it reminded me of when I had just come from Iran. That morning I was faced with evil, I know I was not allowed to use my karate without the state's permission, but I had to protect my love, the store, and also my own life. I didn't want to hurt him but he made me. As soon as I approach the register, I say, my G-d, he's coming right behind me. Suddenly I had to turn and say, wha... what.. WHAT are you DOING? Suddenly I saw the knife, a ridged knife, long like that," Edward extended his arms and showed the length of the long ridged knife as he continued his speech.
"He goes, open the drawer, give me your money, I looked around to see if anyone else would be in harms way and then I said…Whoa. I said, no, this is serious. I had to jump backwards and stand my -- you know, get ready position, then I grab something. I said, hey, you know, you want my money, come on, come and get it. Right there, I chased him. He just was shocked." Edward pointed to the front entrance of the court room as he began again.
"That's the best place to jump into the air. And just bang… I just did the t'ree step run kick, hit right on his back. And he went all the way to the ground. All the way to the ground, tumbling. As he reached the parking lot, his knife somehow get in the way and it ripped his button off. I had him in my hands on the concrete and I see, my G-d, he has the big swastika sign on his chest, just like the people in Austria. He grabbed the knife and stuck it right in my belly when I wasn't looking. You know in Iran we have this saying, if you put too much weight on the back of a camel, it only takes a straw to break that back. That swastika was that straw, the knife in the gut hurt too, but all the fighting I held back came out of me, Iran, Austria, New York, and now Modesto? All that evil got to me, and I had to stop him. After all, I couldn't stop thinking of my mother, who taught me to fight for what I believe in. I take my cell phone out my pocket, thanks to technology, I grabbed it, tight and nice, TAGH! Got him! Clenched it again and kept hitting him until he stopped stabbing me, or until he stopped breathing. Unfortunately he wouldn't stop stabbing me." Edward got up and lifted up his shirt to show his stomach, which was already established as Exhibit D, and pointed to where he received his 58 stitches and the knives 17 entrance and exit wounds.
"I was nice, polite, I was ready to serve him, to do my best, but I didn't expect him to treat me like this, it was kind of like a betrayer, you know, G-d no don't do that to me, I had enough experience to handle him, you know, and I had to use it." claimed Petrossi, as he wiped tears off his face.

Edward went into the hallway as he waited for the jury to decide his future. He paced the halls, worried about whether or not he would return to his chain of markets, all because of one count of manslaughter. He sat crouched in the chair. He held his breath and picked at the leather that was pealing from the bottom of the chair.
"Will the defendant please rise," said the judge, "ladies and gentleman of the jury, how do you find the defendant, Edward Petrossi, with respect to the charge of one count manslaughter?" asked the judge. The courtroom was silent for a moment.
"Not guilty!" a juror shouted.
Mr. Edward Petrossi, my favorite Youtube legend, my most interesting friend on Facebook, but most of all, my true hero, shall always prevail.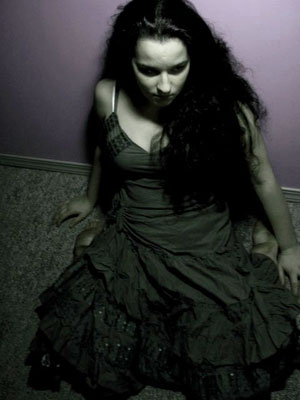 © Brianna D., Everson, WA