The Hero in Camouflage
June 1, 2014
The hero in camouflage

This hero is dressed in green and grey. He wears combat boots and a hat. Dog tags dangle from his neck. He says things like "Yes Sir" "No Sir" "Yes Ma'am" "No Ma'am." To him the time is always ticking and never repeats itself till the twenty-four hour cycle is done. He is very heroic. Just because he hasn't been overseas or seen war yet doesn't mean that he isn't a hero, he is just as much as the rest of them. Other people may not think he is but I don't care about their opinions. This hero's name is Scott Milner United States Army Reserves. He is not only my hero, but my brother, my companion, my worst enemy and also my best friend. Some people do not understand the heart wrenching feeling you get when someone so close to you comes home one day and says five simple yet confusing words "I'm in the Army now." Most days are full of excitement and normal everyday life, then others are nothing but worry especially if other countries are having a war or a feud and next thing you know there's a possibility that the person you grew up with your entire life could be taken from you and put in another country to help fight a war that we shouldn't even be in. Scott is a hero because he helps fight for our freedom, when others won't. This boy, well I guess man, is truly an amazing soldier and does what he can to protect himself, his fellow soldiers but also his family and friends. We may fight and not get along all the time but I love him, I don't know what I would do if he was no longer here.
Back in December of 2012 I was in an anxiety attack, heart pounding, mind racing at 100 mph, cold sweats all because I was getting on my very first airplane ride ever,(easy for most people, but not if you're afraid of heights), heading to Fort Leonard Wood, Missouri. Why? I was going to see my big brother graduate. Not just any graduation ceremony, no cap and gown but instead camouflage uniform hat and combat boots wearing dog tags, marching and yelling that was the type of graduation ceremony. The heartwarming feeling to finally see my brother after he was gone for 3 months was amazing. Everyone was so happy that he had actually grown up and done something with his life. Grew responsibilities and respect, grew from a boy to a man who serves his country.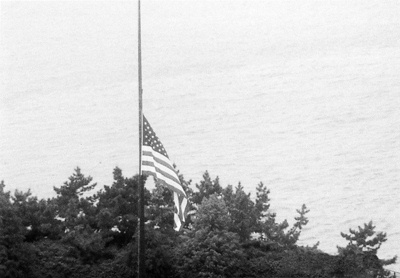 © Jessica E., Pelham, AL