Dewey Bozella : Positivity
May 11, 2014
When a person has a role model in life, they have someone to look up and learn things from them. Sadly Me, I always thought that I had no role model, no one I wanted to be like.

But one day in my high school year, during one of my Forensic classes, I came across a case of a guilty prisoner who had convicted no crime. Dewey Bozella served 26 years of his life in New York prisons for a crime he didn't commit. As a 9 year old boy he had watched his father beat his mother to death, after a while it was his brother stabbed and killed in a fight. In search for a better life Dewey moved to Poughkeepsie, NY when he was 17. After a few months in 1977, he was arrested by the police and was convicted for burglary and murdering a 92 year old woman, only evidence being couple of ex-prisoners saying to be eyewitnesses. But the better guy he was, searched and found out ,after couple of years, his passion behind the bars: boxing. Boxing was his hope and as he described it to be a way to deal with morals, obligations and responsibilities. The sport helped him to channel his anger over being wrongfully convicted. It found him peace. Not so later, Dewey became the prison's boxing champion. His talent was unmistakable and a fight was arranged with the city champion, Lou De Valle. Even though Dewey lost, he had found his salvation in boxing. Boxing had given him the strength to tackle even a bigger fight, fight for his freedom.

A re-trial was arranged in 1990 and at that time Dewey was asked for a deal by the prosecution attorney. The deal stated that if he had admitted his guilt in the courtroom, he would walk out as a free man. But Boxing had transformed Dewey, he had decided that his life will be defined on how he lives and not where he lives and had declined the deal. This meant more years behind the bars but for Dewey Bozella, it was simple, only thing to do after a knockdown was to get back up. Dewey never gave up. Even though he was behind the bars, every day he woke up loving his life. His theory was simple, when you're in a bad position take into a better position because if held on it can created hatred. He had to make himself happy. The way he saw hope was by writing to an organization called Innocence Project (IP) which aims to free wrongly convicted prisoners. It took 5 years for the IP to answer him back, and when they did start researching about Dewey's case, they found that all the files and evidence was burnt which meant there was no DNA evidence to work with. Even though IP came across burnt files and dead witnesses, they had hope from Dewey's attitude as it was contagious. IP had to start from scratch which meant meeting the lead detective of this case, the person who had arrested Dewey. Surprisingly, the policeman had kept the files (only files he kept after retiring) thinking that one day someone would come and ask for the file and prove Dewey innocent. The policeman thought that there were certain things in the case that made him doubt the guiltiness of Dewey, "just could never throw it away," he said. Now there were evidence which stated that the witnesses were lying and that another suspect had actually confessed his guilt in murdering but the prosecution had hid this information from Dewey for 30 years.

On a rainy day in October 2009, Dewey was brought to the same courthouse where he was convicted twice before. At the end of the trial, the judge announced "in the interest of justice Mr. Dewey Bozella is to be released immediately." The rain washed away all the pain of yesterday, it was finally over. At the age of 51, his name was finally cleared. Even though never-ending smile and tears were seen, there was no anger for injustice nor was hatred.

Since his release, Bozella has been teaching boxing skills and discipline to young people. His dream is to one day open his own gym. And this masterpiece was awarded with Arthur Ashe Award in 2011 for his courage and patience.

"Never let where you come from determine where you're going." is what Dewey taught me. Positivity in life can take you from scratch to gold. Now, I can proudly say I am proud that I hadn't found a role model for a long time, because I had to have a role model as perfect as him.


Work Cited
"The Innocence Project - Dewey Bozella: Exonerated After 26 Years." The Innocence Project - Dewey Bozella: Exonerated After 26 Years. N.p., n.d. Web. 11 May 2014.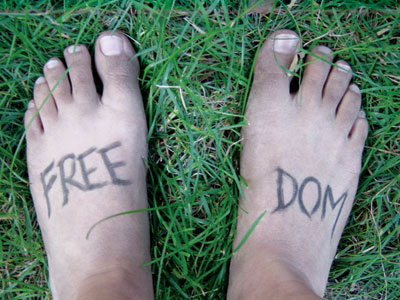 © Anna B., Northville, MI