Kurt Cobain
November 12, 2008
Kurt Cobain. You may have heard of him as a guitar legend that played in the band Nirvana. Nirvana was a part of the grunge era, along with similar bands named "Alice in Chains", "Pearl Jam", and "South garden." Grunge began to rise in the early 1990's and Kurt was a huge part of it.

On his 14th birthday, his uncle proposed that he would give him the choice of a bike for his birthday, or a guitar. Kurt chose the guitar. He was born into an Irish- American family on February 20, 1967. But little did his parents know, they were raising a full-out legend. When he turned eight years old, his parents divorced. This had a very large effect on his life, and he soon after longed for a whole family, and the security that came with it. He began to switch back and forth between living with his mother, then living with his father, but it began overwhelming. He soon after began shuffling from relative to friends, and more.

Cobain dropped out of high school in 10th grade, finding that he didn't have enough credits to graduate. His mother was not happy, so she gave him two choices. She told him that he either had to get a job, or move out. He moved out. Cobain stated that he lived under a bridge, but later his friend stated that Cobain never actually lived under the bridge, just hung out there. In 1986, he moved into his own house, paying the rent with pay from his new job at a resort near by.


He had met his band members in high school years, Novoselic and Grohl were his partners in success, and with them he made his first successful album, "Nevermind."
His first love was named "Courtney Love" and she developed a crush on Cobain at one of his concerts in Portland, Oregon. And in 1992, during Nirvana's performance on Saturday Night live, Love discovered she was pregnant with Cobain's child. They soon after married on a beach in Hawaii. Critics who compared Cobain to John Lennon were also fond of comparing Love to Yoko Ono.


Kurt became addicted to heroin and his health slowly diminished. In 1992, he made his first attempt at rehab. While in rehab, his wife discovered she was going to be having another child. He was removed from rehab and continued with his addiction. Later on he suffered an over-dose, but Love saved him from death. On March 1st, 1994, Cobain made his first suicide attempt with mixing an over-dose of prescription drugs and champagne. He was again, recovered, but this time it wasn't going to go unseen by the public. Love set up an intervention, and he agreed to take place in a detox program.


But this wasn't going to get rid of his emotional problems. His body was found in his home with a gun near him. There were no signs of trauma, but the death was suicidal. The date of death was April 5th 1994. Though Cobain was not a person to aspire to be, especially for all he had been through, he was an amazing musician, and people for many years will listen to his musical tragedy and his melodies will live forever.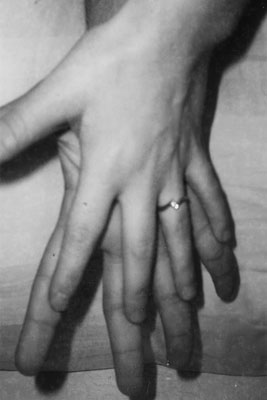 © Heather H., Phoenix, AZ