Rosa Parks
February 28, 2014
"I had no idea history was being made, I was just tired of giving up."- Rosa Parks. Rosa Louise McCauley Parks was an African American civil rights activist, whom the United States congress called "the first lady of civil rights," and "the mother of the freedom movement." Rosa was born on February 4th, 1913. She was taught to read by her mother at a very young age and she attended a segregated school that only had one room. Throughout her education she attended segregated schools in Montgomery. While in the 11th grade Rosa left school to help her very ill grandmother. She never returned to her studies, so instead she got a job at a t-shirt factory. In 1932, at age 19, Rosa met and married her husband Raymond Parks. She ended up getting her high school degree in 1933. Rosa then joined the civil rights movement to get equal rights for both whites and blacks.

On the day of December 1st, 1955 Rosa Parks stood up for what she believed in. In Montgomery, Alabama Rosa refused to give up her bus seat to a white passenger. Rosa was riding home after a long day of work. She noticed that the bus was starting to fill up with white passengers, but she remained in her seat. The bus driver called back and demanded that 4 black passengers got up out of their seats and stood in the aisle so whites could sit down. Three blacks obeyed and got out of their seats, but Rosa Parks remained, and did not intend on getting up. Rosa refused to get out of her seat and the bus driver called the police. This brave woman was arrested and convicted for violating the laws of segregation. On Monday December 1st, 1955, the day of Rosa's trial, blacks were asked to not ride the bus. The bus boycott lasted for several months because blacks thought it was sending an inspirational message about civil rights. Even though fighting against segregation was illegal, African Americans did not care. They wanted equal rights, so they fought for it no matter what the consequence. Rosa Parks was the most effective beginning of the civil rights movement.

In conclusion, Rosa Parks was a big part of the civil rights movement, and a big reason African Americans and whites have equal rights today. Rosa had to live with segregation from the time she was born until 1965. All she ever wanted was to be free and be able to go somewhere without people staring or judging her by the color of her skin. Throughout everything Rosa Parks had to go through and the struggle she had to fight through, Rosa was an inspiration throughout the journey of the civil rights movement in America.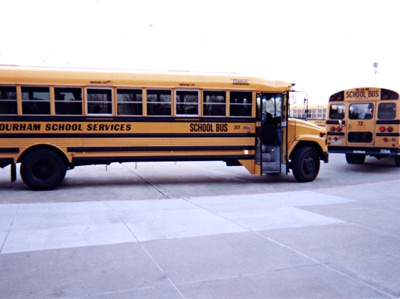 © Blake B., Highland Village, TX