The Story of My Hero
November 21, 2013
There's an artist named Drake who has a song that says "started from the bottom now we're here". I don't particularly know the song but it reflects my hero's life and it is part of the reason why my dad is my hero. Whenever I hear that song my dad comes to mind and I think about all the things he overcame and his achievements. My dad has made me proud. My father is my hero for multiple reasons. His experiences, choices, courage, bravery, intelligence, compassion and life style make him my hero.

My dad did not have it easy when he was my age. He didn't have a family with a stable economy and only had his single mother to encourage him to be successful. He also didn't have a stable family because his father, my grandpa, was out of the picture. My dad struggled to find a role model as well as a purpose. My dad had an older brother that faced the same problems. I think the problems (inner and outer conflicts) affected his brother so greatly that he decided to give up, drop out of school, and start working. My father's brother became a little reckless. He died around his 20's and left behind a son. My father had to find motivation to do well in school and go to college all by himself. He applied to this university in Peru and spent about six months studying for his entrance exam. He accepted but soon after, he saw that the quality of the education wasn't the best, so he decided to apply to a better University, which took him about two years. My dad pushed himself and studied constantly. He got a bachelor's degree in business administration and his work paid off. It was not easy for my father while he was in the university either. He had to pay for the university himself and the university wouldn't grant him financial aid because he was the "step-son" of a high ranking cop. Sadly this "cop" didn't help my father at all. He disliked my dad and actually tried to shoot my dad once (luckily he missed). After having to prove to the university that he had no financial help he was granted financial aid. After the university my dad worked in different companies and then in the bank. He was a good banker and it was a well paying job with stable income. By then my dad had already been with my mom and had my older sister. I was born not shortly after, and we were a happy family. These however are just a few reasons why I consider my father to be my hero.

My father started with nothing and ended up having a lot. This was in Peru, however when he came to the United States, he had to start all over again. My dad went from a banker to a dishwasher at cracker barrel. Gradually my dad started moving up as he learned more English. I remember being really sad that my dad wasn't with me. The reason why he decided to come to the United States was that he wanted a better future for me and my sister He knew that the school system here was better and that knowing English would benefit us. My dad wasn't how his family was; he was very supportive, loving, caring, and learned to be a great father even though he didn't have a father figure. After that my mom, my sister and I came to the United States. We started out living in a room in the house of a family member and slowly moved to our own little place. We upgraded our lives slowly and gradually. My dad started from the bottom once again when he came to the United States. Another reason why he is my hero is that he was brave enough to move to a whole new country, learn a whole new language, and start from the bottom again.

My daddy is now a Staff Sergeant in the United States Army. He enlisted when I was 10 and he works in finance. He is my hero because he serves to protect not only me and my family, but also my country. My father is my hero even more now because of the decision he made to serve and protect our great country. It has not been easy for us, the family however but that's just the Army lifestyle. My dad was usually gone for periods of time to train, practice, and also to prepare himself for the war that was going on at that time. My dad was sent to Iraq, he was stationed there for a year. I cried so much when he left and I was frightened that something would happen to him, I prayed for him a lot. One day my mom, my sister and I were watching the six o'clock news and saw that there had been a shooting inside one of the Army camps in Iraq. We were so worried that the camp (station) was my dad's and we immediately started emailing him and trying to reach him. What had happened was that a soldier with PTSD (Post Traumatic Stress Disorder) had a meltdown, went to the infirmary of the base and just randomly started shooting people. Luckily it wasn't the camp where my father was stationed. My dad chatted with us on Skype whenever he could, however I still missed his presence. Father's day was definitely not a fun day. For as long as I can remember my dad has mostly been gone on Father's day. The thought of my father being on a foreign land to fight in the war scared and saddened me. I often thought "what if something happened to him". My hero also went to the war in Afghanistan six months after Iraq. I never would have thought that my dad, my hero would have been away for so long. I was so sad during those years when he wasn't home, but my dad chose the Army life and I couldn't be prouder. My dad is so brave and I am glad that he loves the Army. Whenever a person salutes my daddy and thanks him for serving our country, the look on his face is priceless; it makes me feel so proud. When I see his face it's like I'm seeing a little kid that just opened the Christmas present that his mom gave him. I am so proud of him and he will always be my hero. It's great to be an Army family and even though it involves sacrifices like relocations and absences, its rewards are even greater. I look up to my daddy and I want to be like him "when I grow up". He has inspired me to serve the country that I love so much. I want to have the face my dad has when he is thanked, and I want to feel proud of myself and be my own hero. Hopefully I can make him more proud of me and be his hero too.

Heroes are found anywhere and everywhere. My hero just so happens to be my dad. He is and always will be my hero, not only because he is brave enough to serve in the United States Army but also because he is an inspiration and a true role model for anyone who thinks that they cannot do anything with their lives because they are poor, homeless, or an orphan. He is the most admirable person I know and I hope that I can be someone's hero, like he is mine. GO ARMY.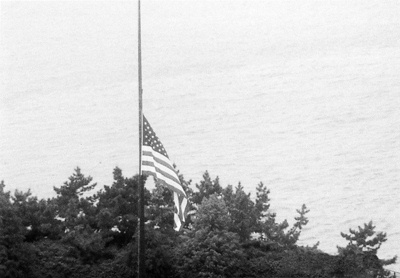 © Jessica E. Pelham, AL