My Hero, My Mother
August 28, 2013
The most important people in my life are my parents. Therefore, I immediately thought of my mom upon reading the query: 'Who is the hero in your life?' I continued to read Christopher Reeves' quote about how a hero overcomes incredible obstacles. I then knew, with no doubt in my mind whatsoever, that my mom was my hero. She is strong, caring, loving, and beautiful inside and out. I believe that's why it was so easy to pick three examples about my hero, my mother.

On March 21st, 2013, my family and I were in the Magic Kingdom at Disney World. At about 9:00, my mom fell off a curb in Main Street. She sprained both her ankle, and her Lisfranc joint. That day was our last in Disney; we were flying out that night. We went to the Magic Kingdom on both our first and last "Disney Days", as is the family tradition. My mother and my nana were on Main Street taking pictures and walking about while waiting for my dad, my brother, my sister and I to come back from an interactive virtual Disney Portal game set up in the Magic Kingdom. Nana was the only eyewitness in the family. My mom tripped and apparently her foot didn't come with her. It twisted at an awkward angle and came with her after she'd hit the ground. She ignored the pain. She walked around Magic Kingdom on her ankle, making the problem worse. She could have gone to a hospital, but she told us later she couldn't "ruin everybody's last day". When we returned to New Hampshire, she got it looked at. She then found out what had happened to her foot. The Lisfranc joint controls pretty much all of the movement in your foot. She was put in a walking boot for eight weeks. My mom is a hero because no matter what, she refused to stop living her normal life when this disability threw itself upon her. She tied a plastic grocery bag around the boot and worked in the garden. She went to stores. She even went to a crazy concert with my dad and some friends. They were all dressing up, so she "glammed up the boot". Unfortunately for her, the walking boot is a misnomer. You aren't really supposed to do much walking at all in it. Her foot was definitely not healed. She went back to the orthopedist. My mom was given crutches and her foot was encased in a purple cast. This didn't stop her. She likes to eat her dinner in her chair in the living room and read. She wouldn't let anyone help her! I would try to take her dish and carry it, but she would tell me to "watch her work". She gripped the bowl in one hand and the crutch in the other. The other crutch was shoved in her armpit and she clenched her arm to her body, swung the crutches forward one-by-one and she made her way to her chair. She pushed through. By this example alone, my mother is a hero.

I think that we are her next example. Me. My brother. My sister. Her children. I'm not going to sugarcoat this at all. We're tough. I'm a teenage girl-enough said-, my little sister Gabriella has the most sass and attitude you will ever see in an eight year old, and my brother is extremely competitive and has an attitude. She deals with us, the home, and the finances while my dad works. Let's start with my sister. I love her to death, but she's a slob. We call her messes the T.O.E. (Trail of Ella), because she leaves her stuff everywhere, wherever she goes. My mom, on the other hand, is very neat. Sometimes, she just cleans up her messes to be kind, but most of the time she has Ella clean them up herself. Ella can give her attitude and backtalk to her, but my mom stays rational, and doesn't lose her head. My brother can act kind of like a punk and pretend he's the man and a badass, especially when he plays a game. From football, to Xbox, to Connect 4, he rubs it in your face if he wins, and mopes for the rest of the day when he loses. My dad might have to refrain from strangling him sometimes but my mom handles it like a pro (which I suppose she is). She'll walk around with him, knock him down a peg, and explain how he's behaving. He can get snippy and superior, but she knows what to do. I love them both, so much. I'd love to say that I'm fabulous and all, but I'm not. I can be argumentative and debate the fine details of things. I'm very black and white, but she helps me to see the gray. Because I'm so technical, she almost never has me cook or help cook anything. She'll ask me to chop scallions into small pieces, and I'll say 'So, about a centimeter long?' She just laughs as if I'm joking and repeats 'small.' I can irritate her like that sometimes, so I think that it's cool that she handles us with apparent ease. My mom is a hero worthy of her own videogame, TV show, comic book, and lunch box by being strong enough to tackle the obstacle that is her kids.

A few years ago, my mom discovered that she had an incurable disease called Multiple Sclerosis (MS). MS is a chronic, autoimmune disease which affects the central nervous system. An autoimmune disease means that the immune system unknowingly attacks a completely healthy organ or tissue in the body. Some symptoms of MS include weakness, imbalance, pain, fatigue, loss of/double vision, stiffness, and more. There are four types of MS. My mom has relapsing-remitting MS, which means that she can have clear attacks which last days to weeks. She can have either a full recovery, or have remaining damage of the attack. Needless to say, this is an overwhelming obstacle to deal with. The heat, along with alcohol, can make her symptoms worse as well. That's why it amazes me when she can play outside in the backyard and by the pool in 90 degree weather. But I know she's strong. She conquers this disease every single day, and she's in remission right now. If that's not enough to prove that my mother is a hero, then your standards must reach the moon. My mother is confident, resilient, and amazing. She is truly a great female. She's also a hero, but you know that already. My mom conquers an incurable disease, her difficult family, and a pretty much useless foot. I love her perseverance, her intelligence, and her obsession with telling people she's 1,000% fine. She's a dedicated mom, wife, and hero. I don't know what I'd do without her.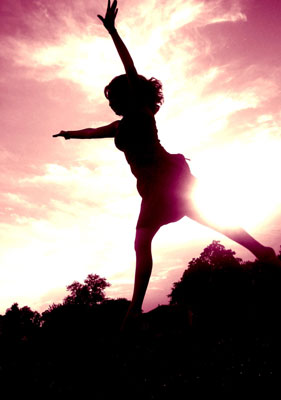 © Martha V., Morton Grove, IL