Truth of a Woman
October 1, 2008
Sojourner Truth was an African-American woman. She was born around 1797, in Ulster County, New York, as a slave on a Dutch settlement. Her birth name was Isabella Baumfree. She was born to Elizabeth and James Baumfree. She spoke only Dutch until she was nine years old, and because of extremely cruel treatment by a later slave master, she quickly learned to speak English. Although she learned to speak English, she retained her Dutch accent for the rest of her life. Like many slaves she could not read or write.

Truth was bought and sold four times before escaping in 1827, with an infant daughter. She was the first African-American woman to ever sue the courts, for legal custody of her son. Sojourner Truth was a survivor. She was once beaten with a bundle of rods prepared in the embers, and bound together with cords.

On June 1, 1843, Isabella Baumfree changed her name to Sojourner Truth. She said she received a message from God, saying that she should travel and preach. Sojourner means to dwell in a place temporarily or travel. Truth means being real or genuine. That relates to her life mission because her life mission was to sojourn in the land and speak the truth of God's word.

As an African-American woman, she overcame many obstacles. Truth was a preacher, abolitionist, advocate for women's rights, and a strong role model. She is best known for her speech in 1851 at the Women's Convention, in Akron, Ohio, entitled "Ain't I a woman?" In her speech she uplifts women and explains just why women are equal to men.

Sojourner Truth was a captivating speaker. She stood over six feet tall. Her height and attitude demanded attention. People were quiet and listened when she spoke. She spoke with the veracity of her heart, and just plain common sense. Because of that her audience respected her.

I can positively contribute to my society today, by sharing the story of Sojourner Truth's life. I can speak the truth, be real, and learn from the life experiences of other African-American women in history. This way, I will be a more of a benefit to my community. I can also speak the truth of God's words with strong conviction, just as Sojourner Truth did, with the desire to empower people.

I can fulfill her legacy, believing in myself as an African-American woman. Never letting anyone ever, stop me from succeeding. I can become educated and share my knowledge. I can use this thing in my head and, prove that I am worthy. I will stand tall and demand to be heard; ain't I a woman?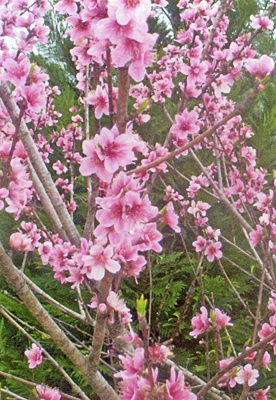 © Matilda S., Perkinston, MS