Patriot Day
September 25, 2008
Dial 9-1-1 on the telephone today, and the voice in the reciever will belong to a dispatcher for the fire department, police station, and ambulance services. Dial 9-1-1 in the history books under the tab "2001," andthe operator will state that the police and fire departments are short-handed becuase their forces have been sent to assist and retrieve victims of the massive attacks on the World Trade Centers in New York City and at the Pentagon in Washington, D.C. On that unforgettable day of September 11, 2001, the individuals in these emergency response services stepped up and shined.
Over two thousand people died from the attacks, including rescue workers attempting to save the people trapped inside the burning confines of one of the world's most important buildings for international trade. Not all of the people in the building that day were from the United States. Many were delegates from the other nations sent to negotiate business between the two countries. These other nations also pay respects to 9-1-1 rescue workers for their selfless bravery in the face of unthinkable disaster.
Most inspiring is that many of the fallen heroes of 9-1-1 were volunteers who risked their lives to save people they did not know. These volunteer rescuers could have stayed home with their families, but instead made the choice to go out and help their fellow countrymen in the aftermath of the shocking events of that day.
President George W. Bush later proclaimed that the events of September 11, 2001, and the actions of the American people in response would be remembered collectively as Patriot Day. In this respect, the men and women who died in the attacks, whether doomed arline passenger, Trade Center employee, or rescue worker, would become martyrs to inspire American citizens in the continued fight against terrorism.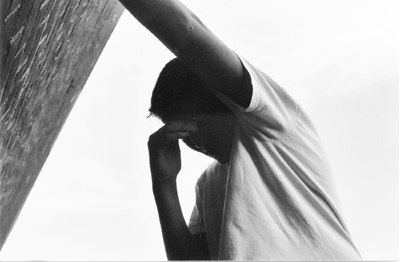 © Dillon O., Pompton Plains, NJ