Tough Luck
September 17, 2008
As I breathe out, letting the excruciating pain exit my body, I look up to find her piercing eyes staring at me through the smudged mirror. Over the past seven years I've tried every scandal I could come up with of to avoid actually talking to her; but where ever I was, she was there. Even if you never have met her, once you are in her presence, you know who she is. This is the person that I fear and aspire to be like; Malorie Cox, my dance instructor. It's hard to put into words the feelings and gratitude I have towards this woman; but she has and is still showing me that with an endless amount of determination and faith you can accomplish anything you set your mind to.

The dreaded summer classes in the cubicles of rooms at Elite Dance Centre came to an end, and all my hard work had finally been paid off. At last I could say I earned my spot on every senior team. At the time, this was the biggest commitment I would make of my fifteen years alive. Once I boarded the train there was no turning back or stations to get off at.
The months passed, as did the sprinting around the studio parking lot, boot camps that drained every ounce of sweat, and the words "FULL OUT" were no longer new in my vocabulary. We now entered the most crucial part of the year, competition season. How my closest friend's sweet sixteen landed the same night of my last rehearsal is beside me; but the commitment I made to being a friend at that time was more significant than being at rehearsal.
Was I supposed to not be a best friend to the girl I knew my whole life; or let my whole team down? Either way I would end up hurting someone. Malorie simply did not agree with my decision of attending the party, thus forcing me to sit and watch as my teammates danced on stage without me. As I sat in the audience by myself I was engaged with a rush of emotions I never felt before. I now realize that she was only trying to teach me something.
After finishing my task of "Why do I dance?", as prompt writer would, I reread my essay. While I proofread for mistakes, I noticed something very significant. Not about the missed spelled words and incorrect punctuation; but I uncovered a deeper meaning, the actual reason why Malorie had me write the paper. She forcing me to reach into my sole and pour it out on paper; I came to see that a piece of me would tragically be missing if I didn't dance. I realized how much of an influence Malorie and my teammates have and will always have on me.
I once heard the constant yelling as bickering in my ear, but now I hear the real meaning, motivation. Malorie has motivated me, brought tears to my eyes, encouraged me to humble myself, and molded me into a better person. I wouldn't call her superwomen, but she has overcome the unimaginable. I hope one day I will be able to tell her how grateful I am to have in her my life; but until our eyes meet this will stay in my heart.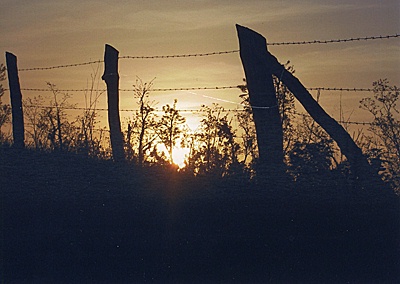 © Michael T., Letart, WV