The Hero of My Life
March 19, 2013
A hero is someone does/tries there best to do what they Have/need to do even if there going through a rough time. Also another definition of a hero is someone who can get through bad/rough obstacles that are in their way. My hero, my hero is my mom. Why? Because when she was born she was blessed with a wonderful family, but when she grew up she was changing into a child/adult.

When she was sixteen she got pregnant with my brother Anthony, his father left her and she didn't have no help from her father larry. My grandma was there for her because she knew what she was going through but my mom was having a bad time her father was telling her to get an abortion and was telling her that he will kick her out if she didn't get one. So she was on her own from there on. When my brother was born January 11, 1991, my mom had a rough time getting jobs and providing for him she didn't have a lot of money or things to keep him happy. She couldn't buy him the things he wanted but she did have a paying job to put food on their plates. She's always trying her best.

While my mom was pregnant with me she had an even harder time because my father also walked out on her and didn't claim me. But with me in her tummy and my brother going to school she had a lot on her hands she couldn't work while she was pregnant so that was even harder for her because she needed money. When I was born June 3, 1997, my mom got a good not great but good enough job where it pays good money. She had a rough time still because she had me and my brother to take care of and I was the most trouble I was picky with food, clothes, shoes, etc. my brother wasn't picky at all. When I started growing up I always gave my mom attitude problems but she was always there for me no matter how much I got on her nerves she always stood there by my side and said "I love you Sammie". When I turned 15, that's when things started to get heavy on my mom. She doesn't work no more, she doesn't know what to do with me, she always gets mad or angry at me when I give her problems but somehow she is always there for me and is always telling me he loves me. But while I was a kid she somehow stayed calm and never panicked. That's why I love my mom.
My mom is my hero because even though she had a hard childhood and adulthood but she got passed it and she is stronger to this day. Even though I was little and she got mad at me she never gave up on me or my brother.

Therefore if my mom wasn't in my life, I think I would not be in school I would not have the things I have now. Maybe I wouldn't even be the nice, sweet, educated girl I am today. So however if my mom wasn't in my life I would not be the good educated person I am now. So that is why my mom is my hero. Who is you hero?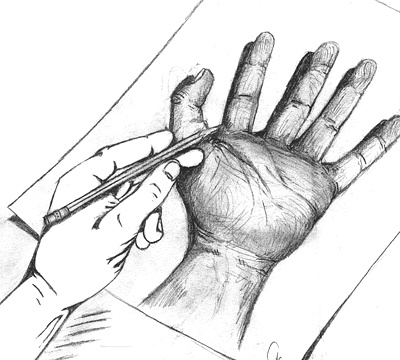 © Casey C., Rockport, ME