Man on the Moon
January 28, 2013
"One small step for man; one giant leap for mankind." It has been over 43 years since the space hero, Neil Armstrong, became the first man to step foot on Earth's only natural satellite; the dull colored ball called the Moon.

The day was July 20, 1969 when Neil Armstrong accomplished the greatest task in all of history. This single step had led to the most glory and fame that any being could possibly endure. Because of Armstrong's discovery, humanity has been changed forever. He was the gateway to space discoveries and exploration that permits us to be educated and find out more about what is outside of Earth's atmosphere. And after living a full and accomplished life, Neil Armstrong was declared deceased on the memorable date of August 25, 2012.

Neil Armstrong was born in the Native American-rooted town Wapakoneta, Ohio on August 5, 1930. Being born in a town with a population barely of 9,000 people, Armstrong definitely knew what small-town life was like. This fact right here illustrates of how perfect of an example Armstrong's life is of accomplishing "the American dream." He practically came from nothing, a town in Smalltown, Midwest, USA, to being America's hero.

After Armstrong graduated from Purdue University in 1955 with a degree of Aeronautical Engineering, and served in the United States Navy as a pilot during the Korean War, he joined the astronomical group in which would later be called NASA. His first space mission was in 1966 which was Gemini VIII where he and David Scott became the first astronauts to dock two spacecraft in Earth's orbit. His next space venture; the landing on the moon.

Armstrong, along with Buzz Aldrin and Michael Collins, successfully were the first humans to step on the moon. After this great adventure, Neil Armstrong stayed with NASA until 1971. After that, he became a professor at the University of Cincinnati of Aerospace Engineering. Armstrong stayed active in the space world until his very end.

In 2010, Neil stated before Congress his concerns of Obama's cancellation of the constellation program. Armstrong firmly believed that we, as a society, might have discovered a lot about space, but there is so much more we can find out and learn about. Then, in 2012 at age 82 Neil had heart surgery. A few weeks after his surgery, he passed away due to complications from cardiovascular procedures.

Neil Armstrong is perhaps America's most incredible icon to ever live. He shall go down in history as a great person, and as an innovator in Astronomical Sciences and Engineering. He provided the gateway to space-like missions, and proved that anything is possible. Armstrong most certainly accomplished "the American Dream" and will be remembered in our hearts.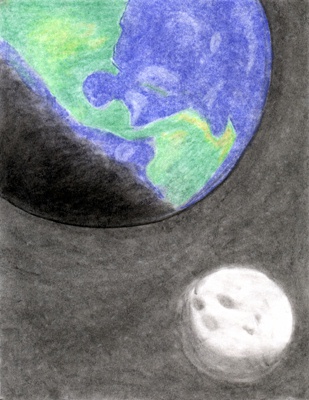 © Bianca C., Phoenix, AZ