Friend: Sandra K.
MAG
It's not easy to find a person with the qualities ittakes to be a hero. People who are genuine and don't do things forself-gratification or public recognition are hard to come by. Not until my junioryear did I really understand the meaning of the word "hero."

Ifyou saw her you wouldn't think she really looks the part, but she is strongerthan Superman could ever be. Her name is Sandra Keierleber. I first met her atvolleyball tryouts, but didn't notice anything special at first. As the weekprogressed, though, she proved she had more heart and dedication than anyone onthe court. She stood out because she never quit, no matter what.

Sandraisn't the tallest or the fastest - in fact, this was her first time playingvolleyball and it showed - but that didn't stop her. She was always the first oneat the gym and the last to leave. She finished her laps even if she was the onlyone running. She always had a smile and never said "I can't," no matterwhat the drill.

By the end of tryouts she had found a place in everyone'sheart, with all the upperclassmen rooting for her. When the freshman team wasposted, we all held our breaths as she checked. When she stood at the door withan ear-to-ear smile, all we could do was cheer.

Sandra is my hero becauseafter she made the team, she worked even harder to improve her game, stayingafter practices to work on her serve. When she constantly asked the varsity tohelp her, we gladly gave her our volleyball wisdom. Sandra also became our #1fan, attending almost every varsity game and even joining us on our tournamenttrips. She is an inspiration to us all because she never thought about doingthings the easy way, or lost that smile. I wish I had as much dedication asSandra does with everything I do. Because of her achievements and qualities, shemakes herself a true hero - and my hero, too.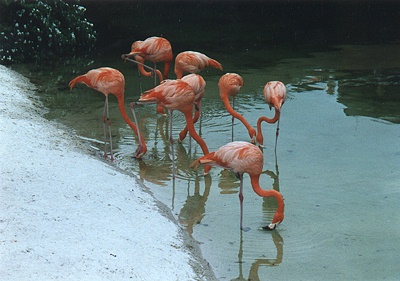 © Michelle U., Milford, CT