Parents: Vasiliy & Kathy S.
MAG
I have never told this to anyone, but my parents are myheroes. When I'm down, they are there for me. They are the two most importantpeople in my life.

The most heroic thing my parents did was leave theirhome country, Ukraine, and come to the United States. Can you imagine how hard itmust have been to be in a strange country with different cultures and traditions,and a new language? It was difficult for me, but I was young; it was harder forthem.

They had to build a life from scratch because we didn't know anyoneor anything. I remember my mother crying over bills we couldn't pay. Those timeshave passed, and now we live a comfortable life. My parents have also helped manynewcomers settle in this country.

I admire my parents. I thank them forall the tough times they went through to get us where we are now. I hope I willhave such a big heart for my children also.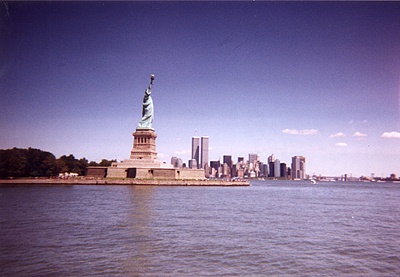 © Andrea P., Philadelphia, PA