Mother - Joan B.
MAG
My mother is my hero. She stands by me every day helping and supporting me. Not onlyme, but everyone she meets. My mom not only comes to every one of my activities,plus all my brother's activities, but also she makes time for kids at church. Shehas a wonderful personality, and many of the kids look up to her.

Irealize there are hundreds of mothers who sound just like mine, but mine isdifferent because she is not my "real" mom. I was adopted when I wassix weeks old, and although she did not give birth to me, she is still my mom. Iremember when she used to rock me and sing "You Are My Sunshine" everynight.

I hope someday I can be just like her. My mom is my hero becauseshe has helped me become the person I am today. She changed my life forever, andI hope I can change someone's life exactly as my hero changed mine.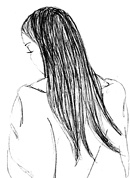 © Miranda B., Neosho, MO