Mother - Barbara W.
MAG
Every Thanksgiving, my family and I sit around the table and say what we are thankfulfor. Good health is something my mother always mentions. She usually says,"You could have all the money in the world, but without your health you havenothing." Last Thanksgiving we were especially thankful for the gift of goodhealth.

My mother has a yearly mammogram because breast cancer runs in ourfamily. Something showed up, and the doctor said that he would call her with theresults. I remember hearing the phone ring and my mother asking, "Are yousure it is breast cancer? What stage?"

When I heard this, I startedto cry, thinking, What if she is not okay, or what if she dies? Millions ofthoughts raced through my head. I felt so very helpless.

My mother is avery special woman because she has raised four children on her own. She is themost unselfish person I have ever met. She worked two jobs so she could send herchildren to private school and college, hoping we would have better lives thanshe had. She volunteers at church and puts others before herself. She taught methat giving is much better than receiving, and when you give, you feel good. Icould not believe my mother had to go through this ordeal, even though she saw itas a test of character, rather than a burden.

The surgery was successful.We thought our battle was over, but my mother had to go through chemotherapy. Herlong dark hair she was always complimented on came out bit by bit. Before I knewit, she had none. She got a wig we called "the punk wig" because itresembled a rock star's hair. She became "the poster child forchemotherapy," and while she did not find it funny, everyone agreed that shelooked great and carried herself well.

My mother has finished herchemotherapy and her hair is starting to grow back. People come to talk to herabout her experience and she firmly believes that when you have faith, everythingwill be okay. My mother is the bravest person I know, and an inspiration to usall.

At future Thanksgivings, when we sit around the table and say what weare thankful for, I will say that I am thankful for my mother. She is my bestfriend, and I am so grateful for her good health and recovery. I love her so muchand want her to know that I am so proud of her unconditional faith and courage.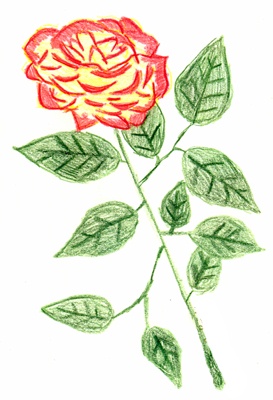 © Kelly Z., Niscayuna, NY