Grandfather Steven L. B.
MAG
Every now and then people make mistakes. But my mistake caused much heartache, and it took a long time for my parents to trust me again.

I was doing well in all my classes except government. I was trying, but could not grasp the material. As my grade continued to slip, I gave up.

Then I started to drink. Right after school I'd go to my friend's and start drinking. I thought it was the only way to deal with my problems, but instead, they just started getting worse. It got to the point where I drank every night.

My friends knew but didn't say much. Finally, my dad caught me and we had a long discussion. He was not too hard on me, but told me my grandpa would call the following day.

The next day was horrible. I did not want to talk to Grandpa about any of this, but sure enough the phone rang. My grandpa told me he knew I was strong enough to stay away from alcohol. He said there was nothing I could not do. He was ashamed of me, but wanted to help me out of the hole I'd dug. After the beer conversation, we went to the grade situation. He expected me to raise my grades and become a better student. He wanted me to succeed and make myself better. I was very upset that I'd let him down, and he knew that.

Before hanging up, I told him how sorry I was, and that I would straighten up. Then came the process of becoming more studious. I knew I could do it, and that semester I passed all my classes and became completely sober.

Having a mentor is much better than having a beer. My grandfather made me feel ten times better about who I am. I will never forget how he came to my rescue. Had it not been for him, I would probably be in a worse place now.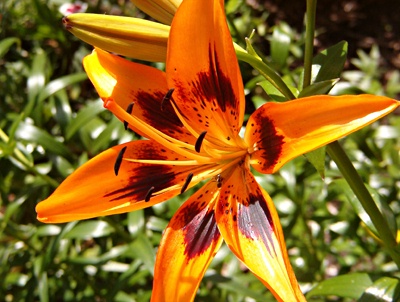 © Terrin C., Humboldt, IA